Dallago and Windisch Secure Titles at Postcard Finale
SEISER ALM (Italy). Austrians Marco Dallago and Veronika Windisch rounded off the ATSX Ice Cross World Championship in style on Saturday, both winning at the final race on the Alpe di Siusi to secure their European Division titles. 
Built over a period of weeks in the UNESCO World Heritage Site of the Dolomites, where mountain giants Sciliar and Sassolungo provided a picture-perfect backdrop, the 350m long natural ice course tested athletes from 20 nations with numerous obstacles such as a banked curve, waves and jumps.
Following the onset of warm conditions, the individual time trials had to be held after midnight beneath a full moon and spontaneous lighting, before riders then got down to business with the final runs in postcard weather.
The four-athlete race, in which two riders always advance to the next round, then became a demonstration of power by former world champion Dallago. After dusting himself down following two falls during the qualifying runs, the 31-year-old dominated each of his races to take victory ahead of Finland's Mirko Lahti, who himself had been quickest in the earlier time trials. Lorenzo Callegari finished third to secure a first-ever podium place for Italy, while Germany's Luca Engler marked his return from a broken finger with fourth spot after falling in the 'Dutch Mountains' obstacle.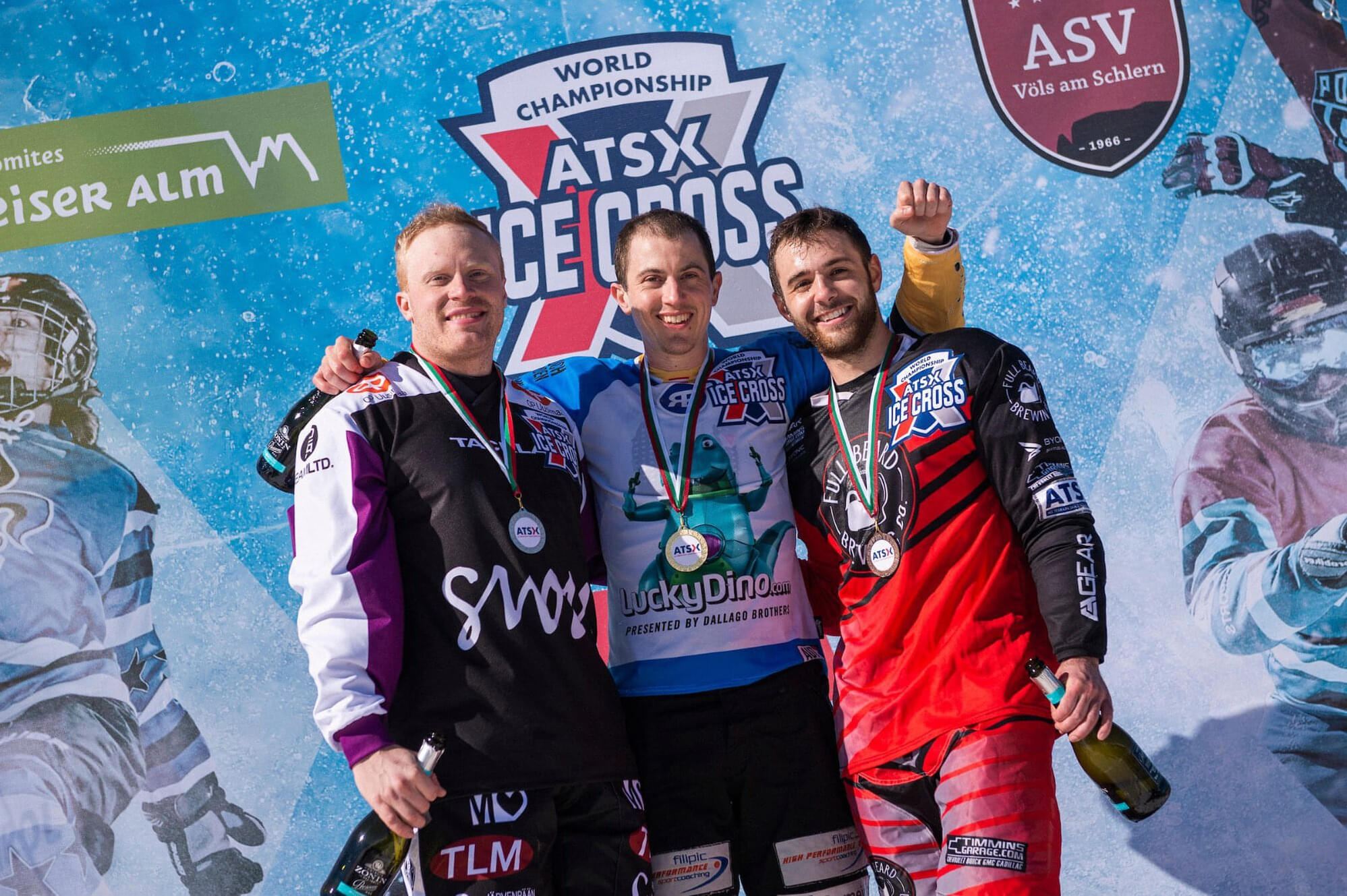 Windisch was imperious once again in the women's race, dominating throughout to claim her fourth win of the season ahead of France's Amandine Condroyer and fellow Austrian Alice Zenz. The victory completed a remarkable 'perfect' season for the 39-year-old, who is now celebrating back-to-back European titles.
In the Junior race, Levin Wiesmann of Switzerland took the win ahead of France's Emerick Keller. But it was third-placed Jakob Begander who topped the overall standings, making it a clean sweep of titles for Austria.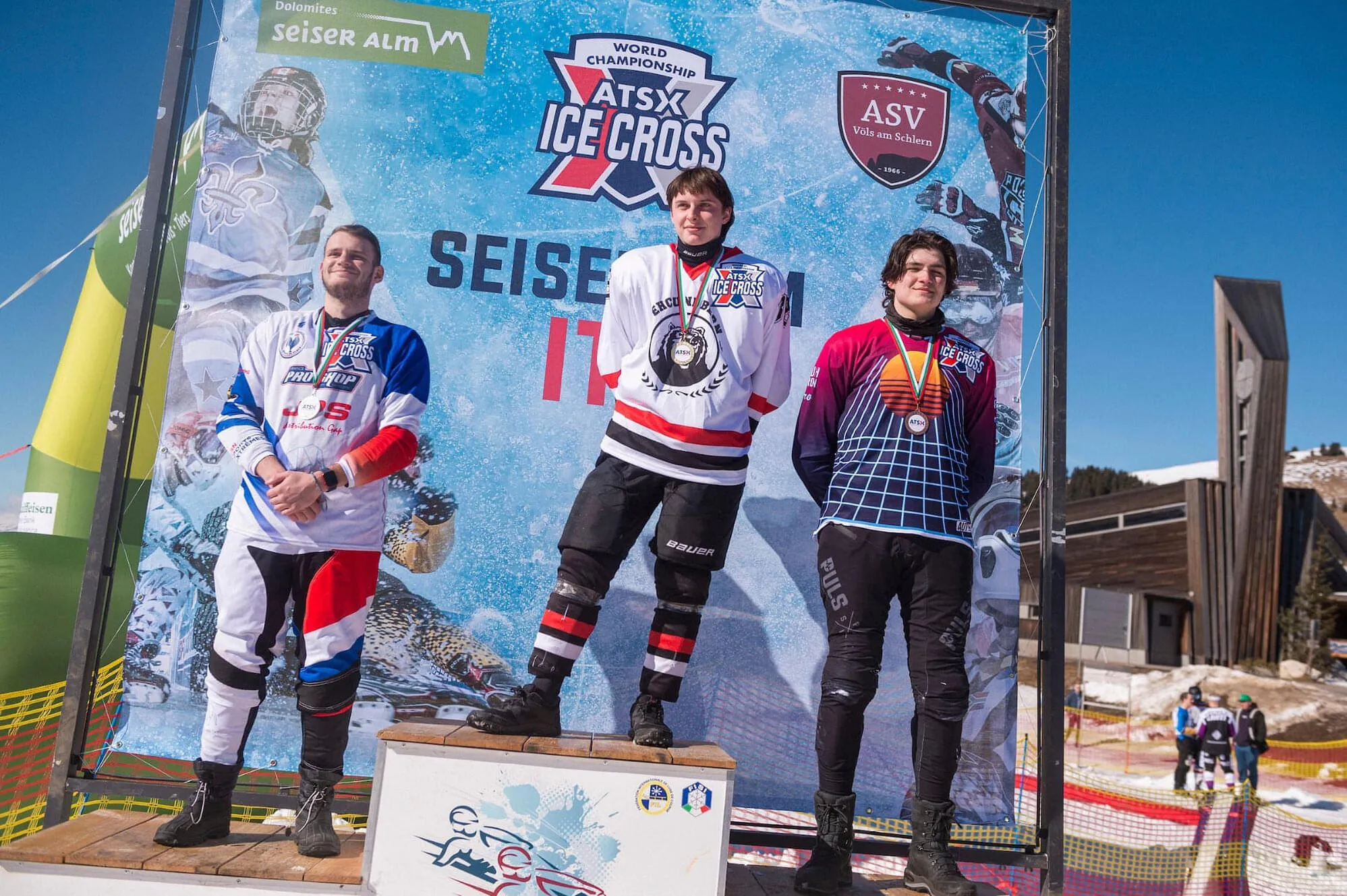 Due to travel restrictions caused by Covid, the World Championship was divided into an American and a European division. Marco Dallago topped the overall standings ahead of Michael Urban of the Czech Republic and Great Britain's Robin Worling.
Seiser Alm ATSX 250, Final results Men: 1. Marco Dallago (AUT), 2. Mirko Lahti (FIN), 3. Lorenzo Callegari (ITA), 4. Luca Engler (GER), 5. Michael Urban (CZE), 6. Andrew Worling (GBR), 7. Boris Oravec (SVK), 8. Michael Romano (CAN), 9. Kale Johnstone (USA), 10. Laurent Goulet Garneau (CAN).
Seiser Alm ATSX 250, Final results Women: 1. Veronika Windisch (AUT), 2. Amandine Condroyer (FRA), 3. Alice Zenz (AUT), 4. Michelle Mulder (CAN), 5. Karolina Pflugova (CZE);
Seiser Alm ATSX 250, Final results Juniors: 1. Levin Wiesmann (SUI), 2. Emerick Keller (FRA), 3. Jakob Begander (AUT).
Free pictures for editorial usage: Mark Roe, Sebastian Marko