Dallago Wins on Rautalampi Return
RAUTALAMPI (Finland). After missing the opening two races of the season in his home country due to a Covid infection, Austria's former world champion Marco Dallago returned to action in dominant style at the first of two races in Rautalampi, Finland.  The 31-year-old was fastest in the time trials and then untouchable in every knockout race - including the final.
Behind Dallago, young Finn Leevi Nakari looked destined for a second-place finish until the waves near the finish line threw him off spectacularly. Instead, it was Swiss veteran Patrik Merz who swept through to take the second spot on the podium ahead of the oldest skater in the race, Finland's Antti Tolvanen.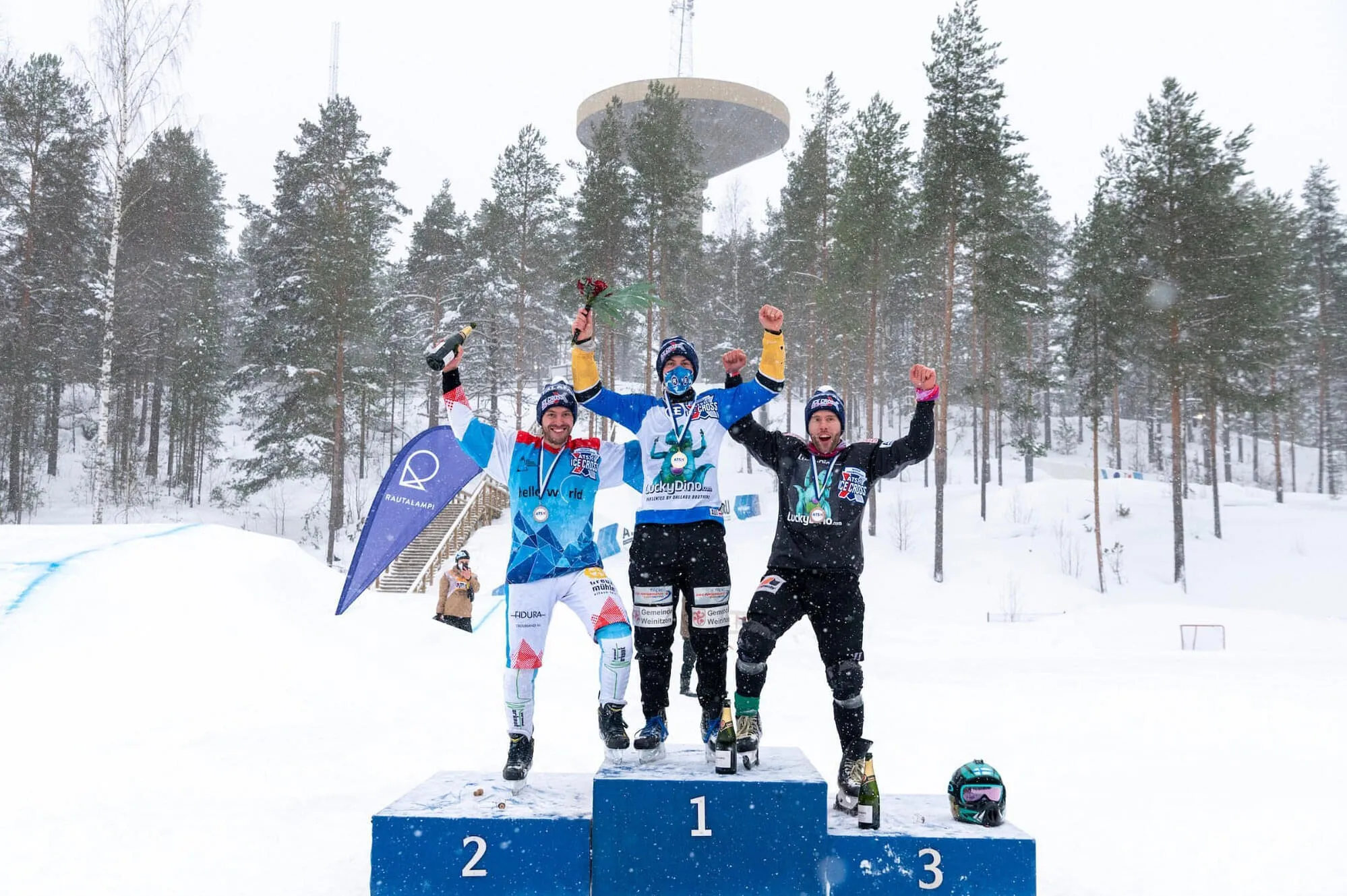 In the women's race, World Champion Veronika Windisch extended her winning streak, making it three victories out of three this season in the European Division. The Austrian powered clear of her rivals, crossing the finish line comfortably ahead of Finland's Miisa Klemola and Amandine Condroyer of France.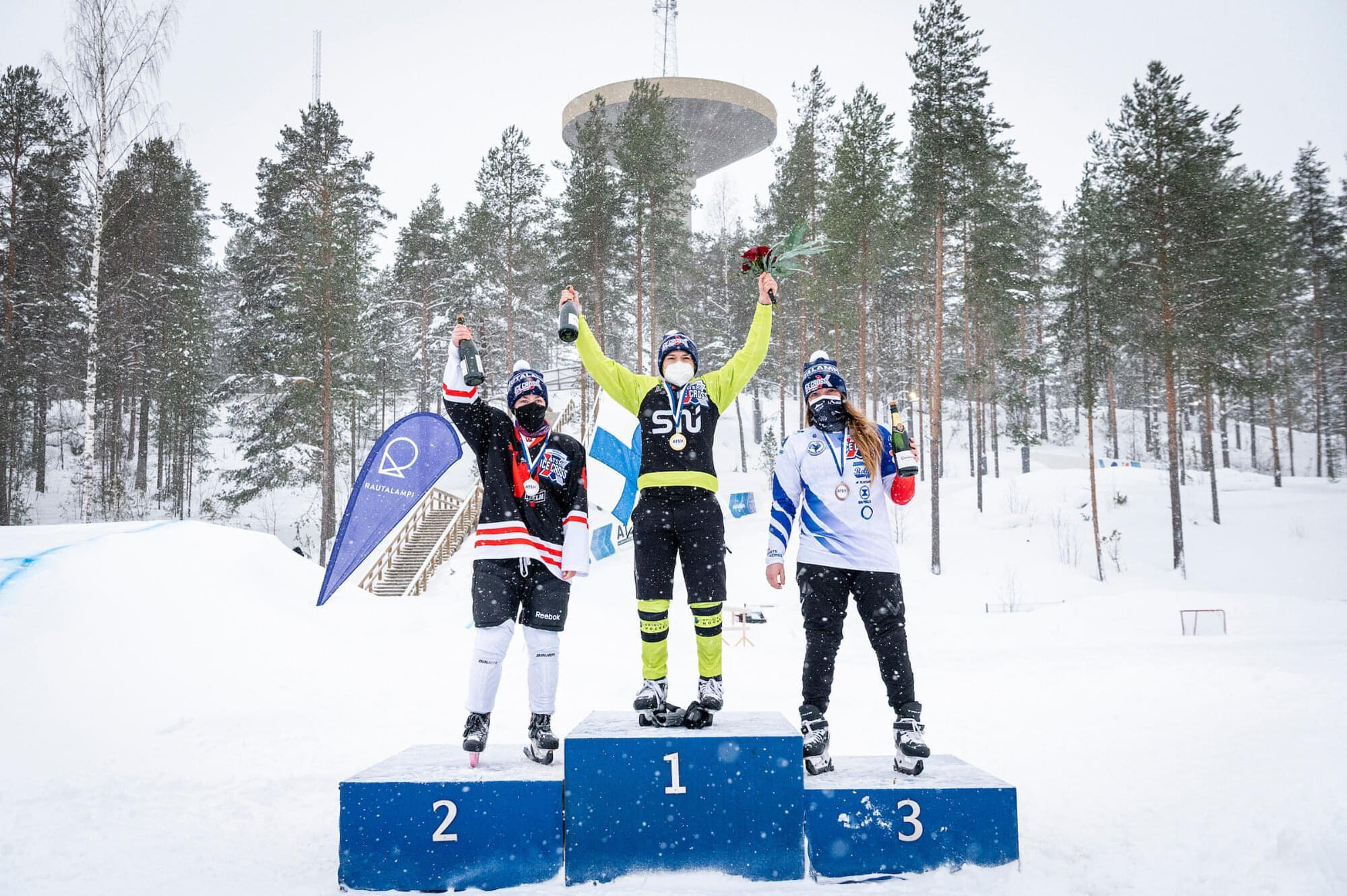 The junior race remained firmly in French hands, with Leo Kelekis taking the spoils ahead of compatriot Arthur Richalet-Chaudeur and Elias Vauhkonen of Finland.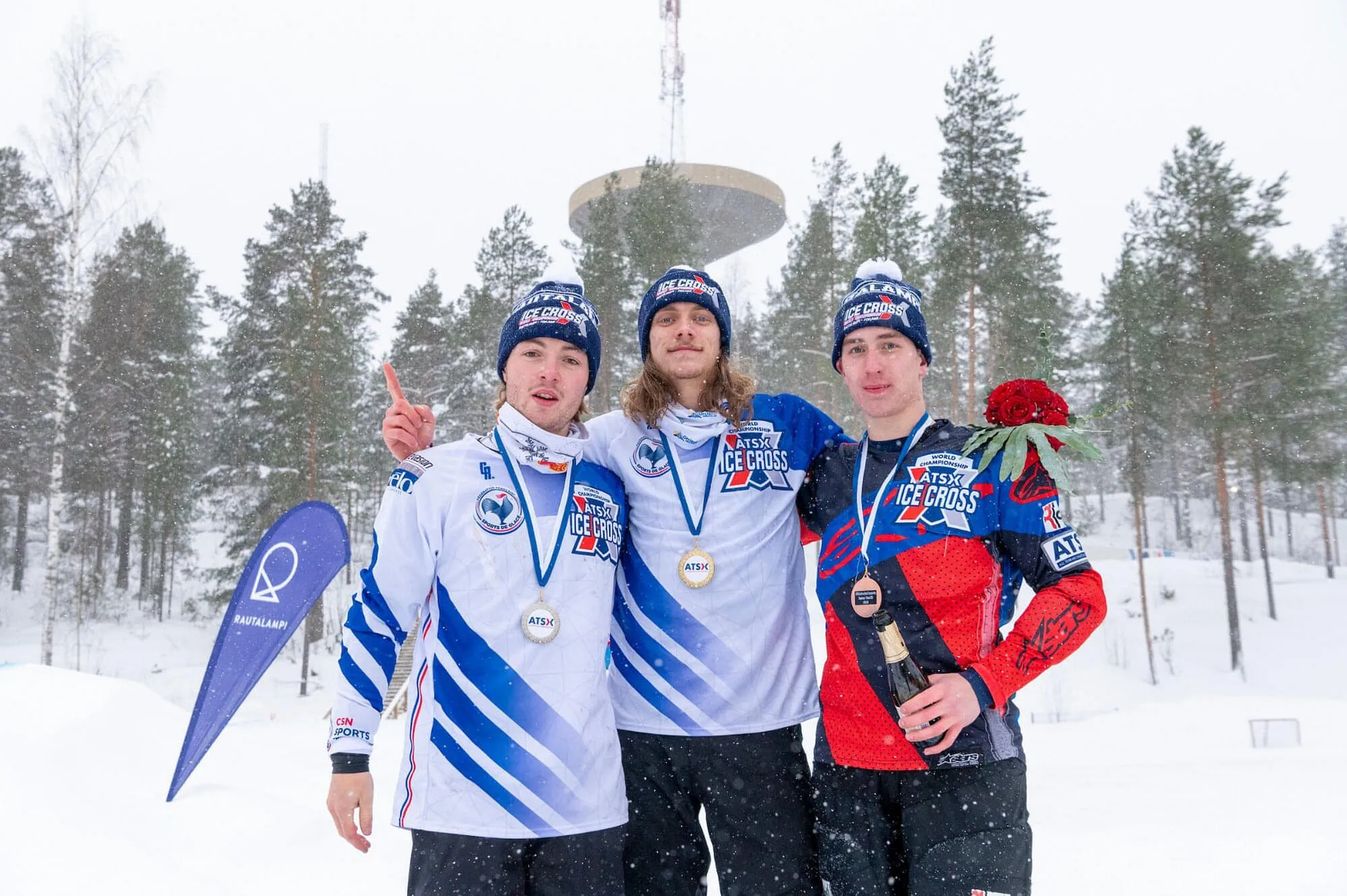 Rautalampi ATSX 250, Final results Men: 1. Marco Dallago (AUT), 2. Patrik Merz (SUI), 3. Antti Tolvanen (FIN), 4. Leevi Nakari (FIN), 5. Robin Worling (GBR)
Rautalampi ATSX 250, Final results Women: 1. Veronika Windisch (AUT), 2. Miisa Klemola (FIN), 3. Amandine Condroyer (FRA), 4. Marjut Klemola (FIN), 5. Karolina Pflugova (CZE)
Rautalampi ATSX 250, Final results Juniors: 1. Leo Kelekis (FRA), 2. Arthur Richalet-Chaudeur (FRA), 3. Elias Vauhkonen (FIN), 4. Valtteri Vauhkonen (FIN), 5. Tuukka Takkula (FIN)
About Ice Cross
In Ice Cross races, fearless skaters hurtle down courses of up to 400 meters in length, filled with obstacles such as bumps, turns, hairpins and waves. The ice can be natural, in ski resorts, or artificial, at city centre locations. Riders go 4-at-a-time, at speeds of up to 80 km/h. The fastest two advance to the next round until there is a 4-rider final, in each category (Men, Women, Junior). Over the past two decades, 1,000 athletes from 51 countries and 5 continents have taken part in races that have become so popular that they draw enormous and enthusiastic crowds.