Ice Cross World Titles for Russia, Austria and France
Dmitrij Murlychkin of Russia and Veronika Windisch of Austria are the new Ice Cross World Champions. They were crowned on Saturday, at the season grand finale in Russia, while Théo Richalet-Chaudeur took the Junior title for France.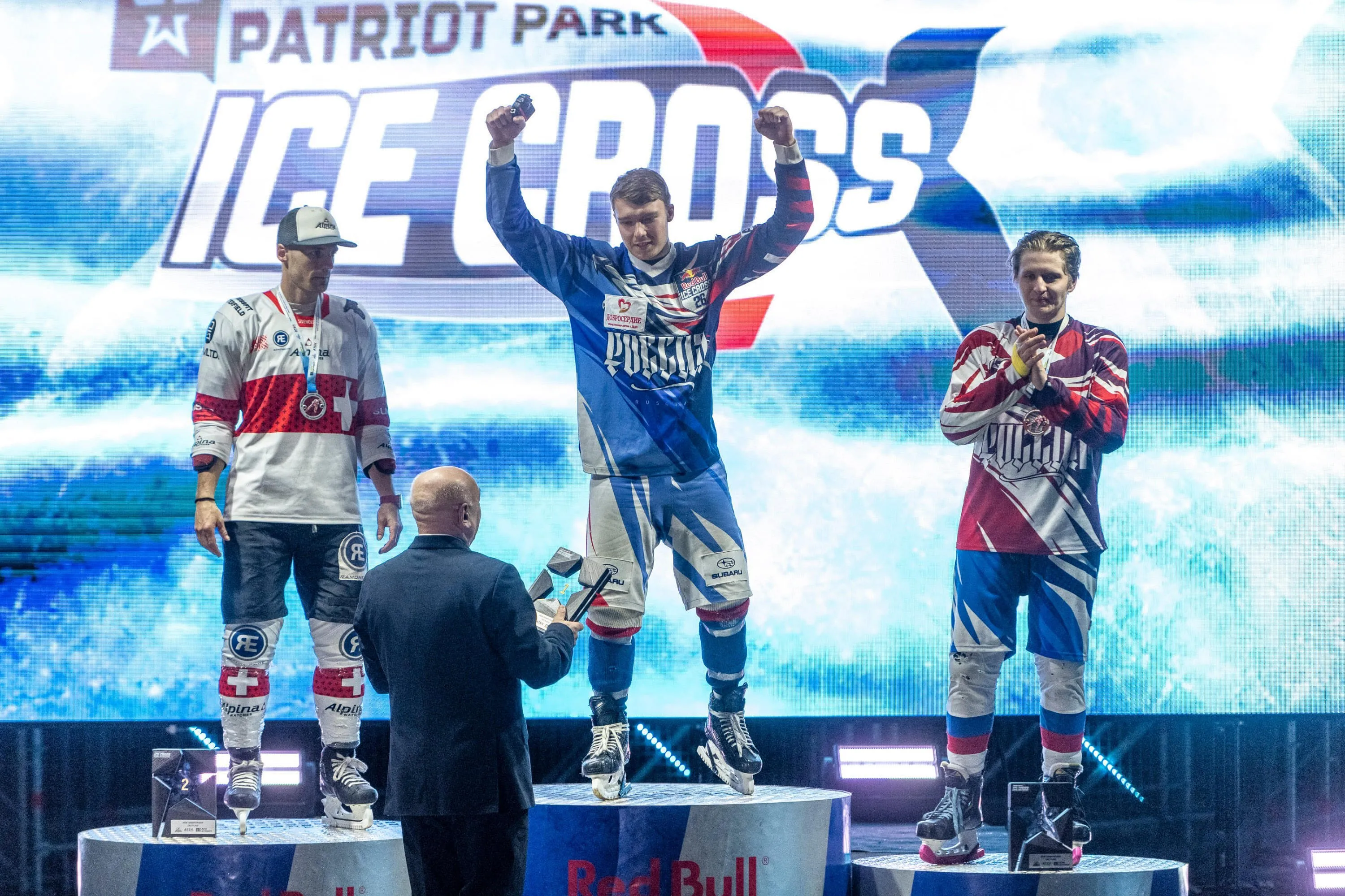 Dmitrij Murlychkin is the 2021 Ice Cross World Champion. Image: Joerg Mitter
Patriot Park, Moscow (RUSSIA) - Despite severe restrictions in place due to the COVID pandemic, ATSX, the world federation for Ice Cross, was able to bring the 2020/21 season to a successful completion with the World Championship finals held in Russia on Saturday.
Athletes from 14 nations battled it out for three world titles in Patriot Park, an exhibition center and amusement park on the outskirts of Moscow, and the world's only permanent stadium for the fastest sport on skates.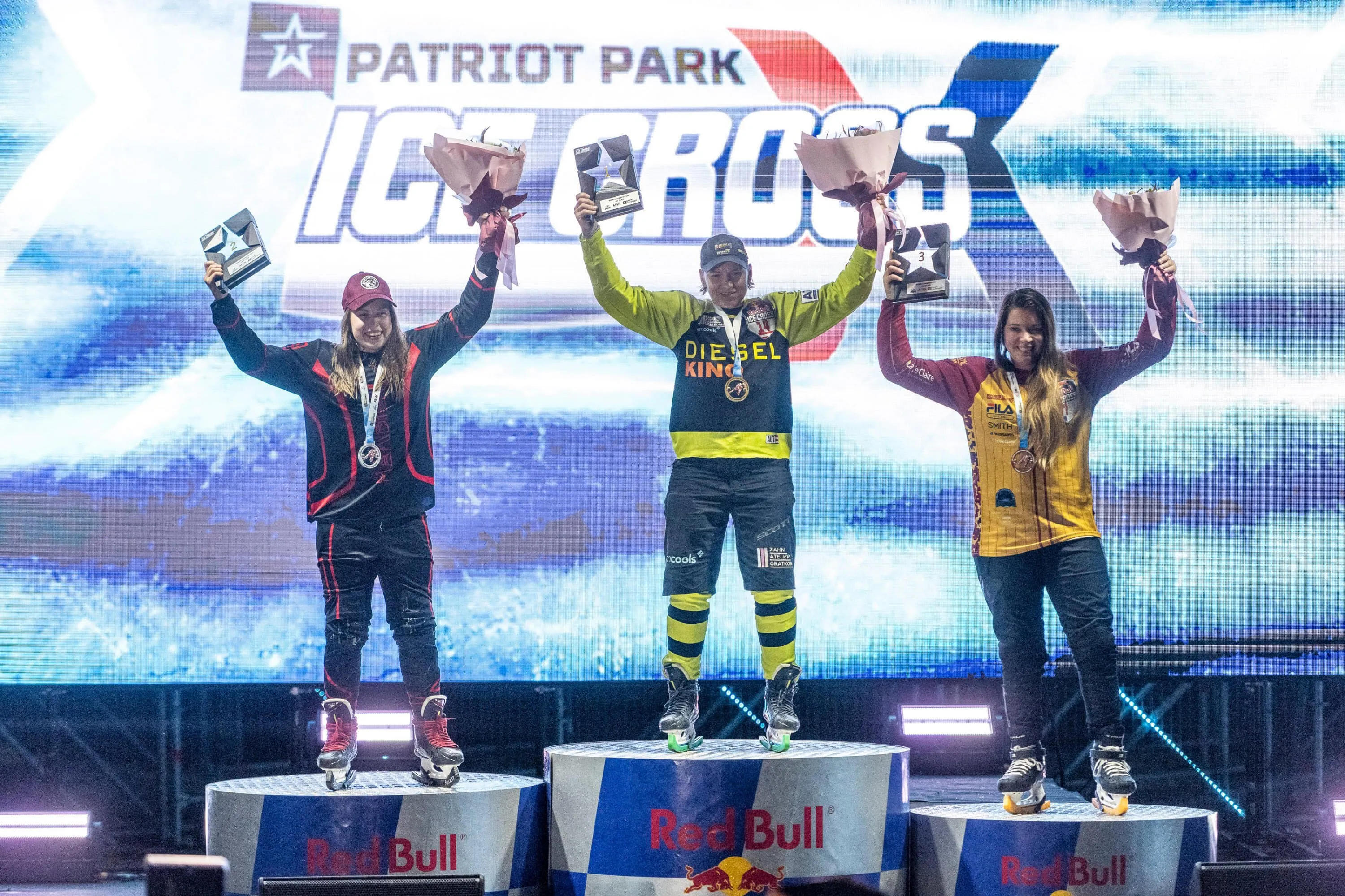 Veronika Windisch is the 2021 Womens Ice Cross World Champion. Image: Joerg Mitter
On a 500-meter-long artificial ice track that featured jumps and steep curves after the start from a 21-meter-high tower, Murlychkin and Windisch won their first ever world championship title.
The Junior final was almost an all-French affair, with three riders from France in the final and only one Russian, Danila Alexandrikov, who was happy to take the 3rd place on the podium behind Théo Richalet-Chaudeur and Léo Kelekis.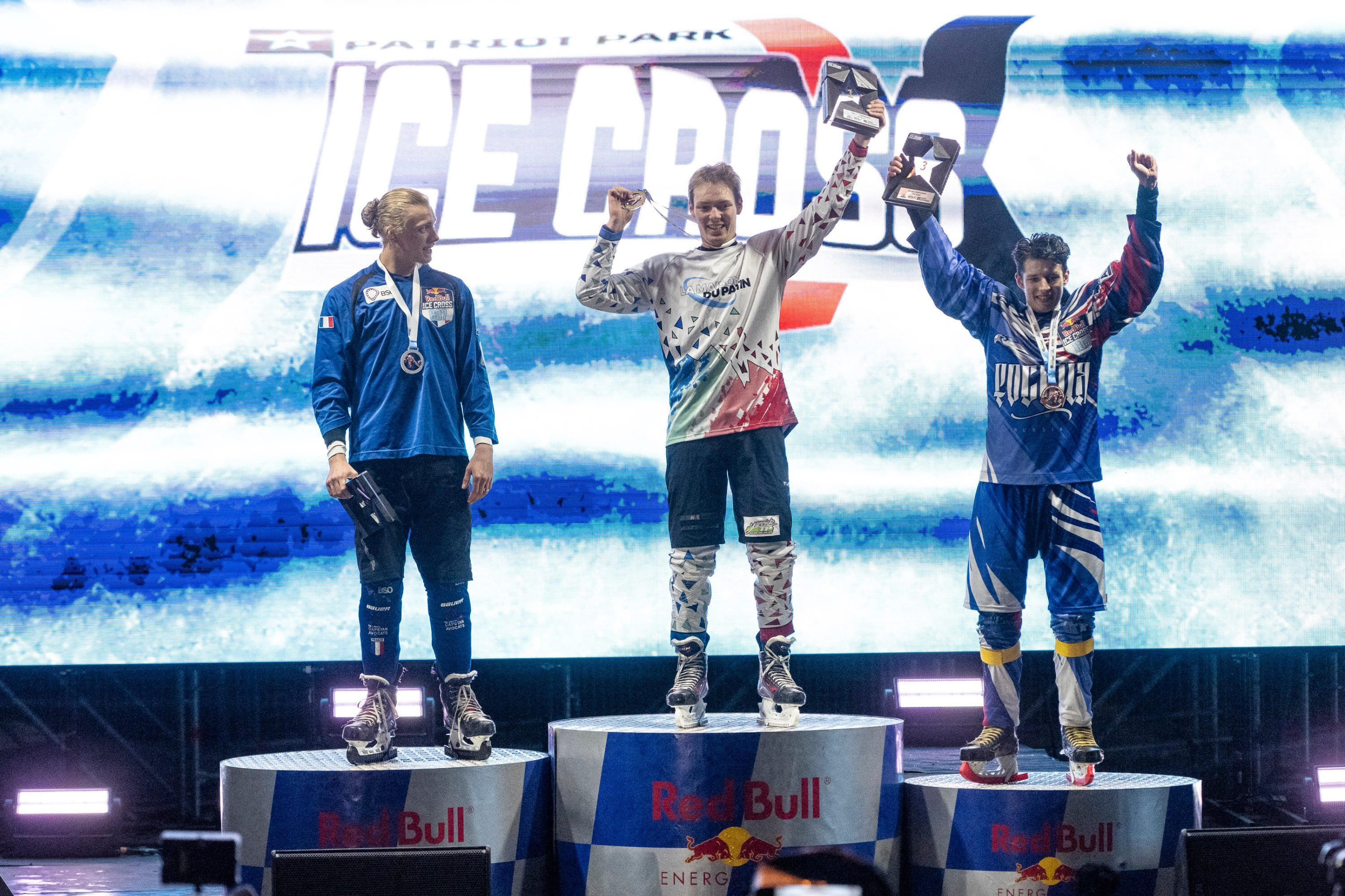 Théo Richalet-Chaudeur is the 2021 Ice Cross Junior World Champion. Image: Joerg Mitter
Due to COVID restrictions, no athletes from Ice Cross powerhouse nations such as the USA, Canada and Finland were able to take part in the finals this year in Russia. Multiple world champion Cameron Naasz of the United States skipped this season and last year's world champion Jacqueline Legere of Canada took advantage of the situation to take a baby break. World rankings have been frozen for a year.
Results
Men: 1. Dmitriy Murlychkin (RUS), 2. Jim De Paoli (SUI), 3. Vladislav Ivanov (RUS), 4. Theo Kelekis (FRA), 5. Théo Richalet-Chaudeur (FRA).
Women: 1. Veronika Windisch (AUT), 2. Alina Yakovleva (RUS), 3. Amandine Condroyer (FRA), 4. Ekaterina Voronova (RUS), 5. Tatyana Leushina (RUS)
Junior: 1. Théo Richalet-Chaudeur (FRA), 2. Leo Kelekis (FRA), 3. Danila Alexandrikov (RUS), 4. Arthur Richalet-Chaudeur (FRA), 5. Vlad Konstatinov (RUS).
Click here to view the full gallery of images from the event.