Ice Cross Crowns World Champions in Moscow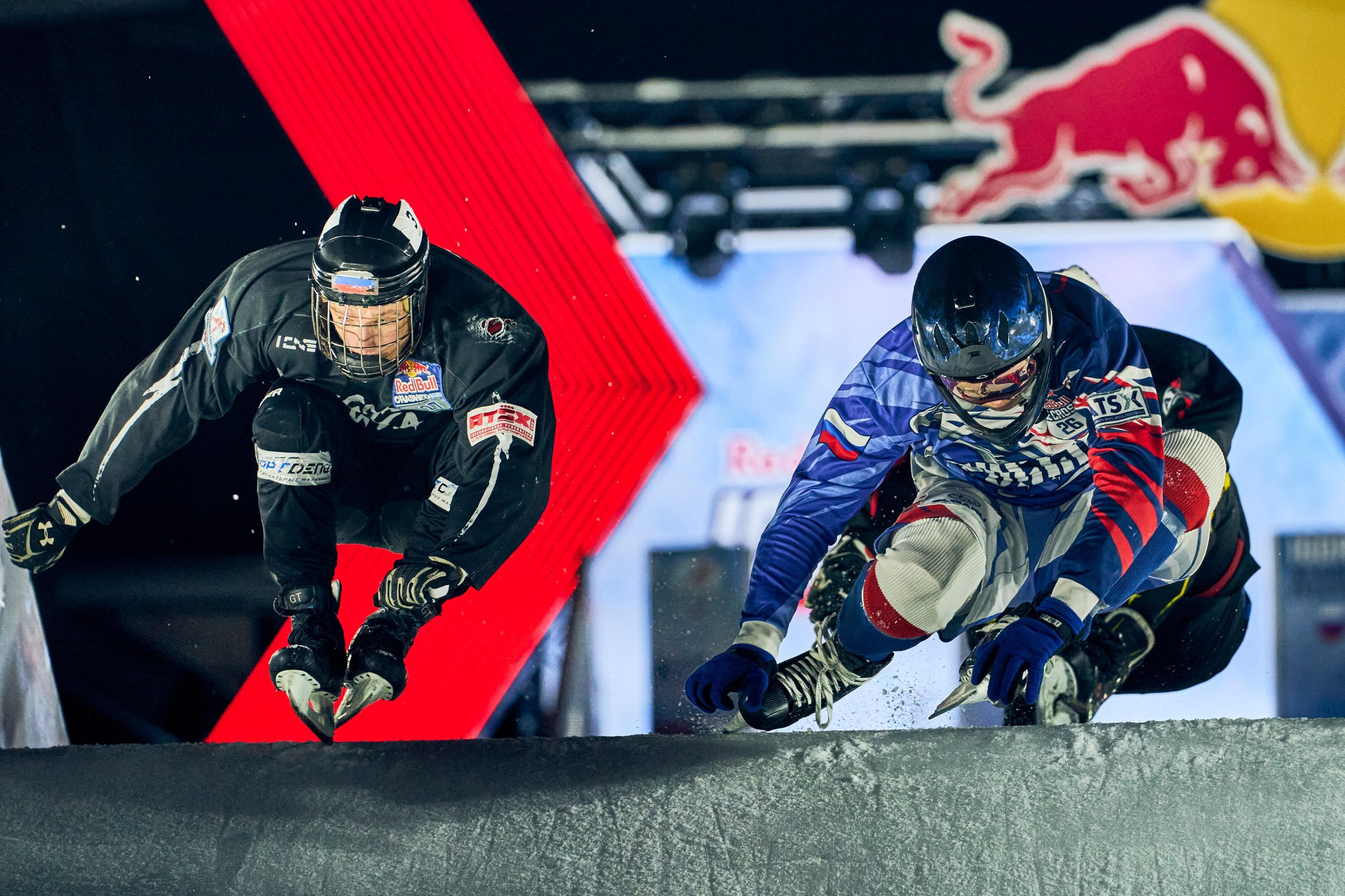 Dmitriy Murlychkin (R) will be looking to take the crown this weekend. Image: Denis Klero / Red Bull Content Pool

MOSCOW (Russia). Ice Cross, the fastest sport on skates crowns its World Champions this weekend at the Patriot Park outside Moscow. Due to the Covid pandemic the World Championship has been organized in four divisions in Europe and North America. The best of each division have been invited to the Russian capital to race for the champion. 
While four times World Champion Cameron Naasz of the United States took a break from the sport, local hero Dmitriy Murlychkin wants to take the vacant crown. While Marco Dallago of Austria, who dominated the European division, is injured, the Russian Youngster will be challenged by Kevin Sziboz of Switzerland, Michal Urban of Czechia and Luka Engler of Germany.
In the female's competition former Olympic athlete Veronika Windisch of Austria is the woman to beat and Vera Senutrussova of Russia and Amandine Condroyer of France seem to be the strongest challengers.
In the Juniors competition the French athletes around the brothers Artur and Theo Richalet-Chadeur are the Number one force.
The race in the World's first permanent ice stadium with a 500-meter long course will take place on the 3rd of April.