Yokohama hosts the first ATSX 1000 race of the season
The track is ready in Yokohama, all athletes are in great shape after five exciting races in Europe and North America, now the first ATSX 1000 race of the year is only a few days away, next Saturday in Japan. A whole set of World Champions, in three categories, are ready to battle for a prestigious win and hundreds of points in Rinko Park, in front of the famous Yokohama Bay Bridge.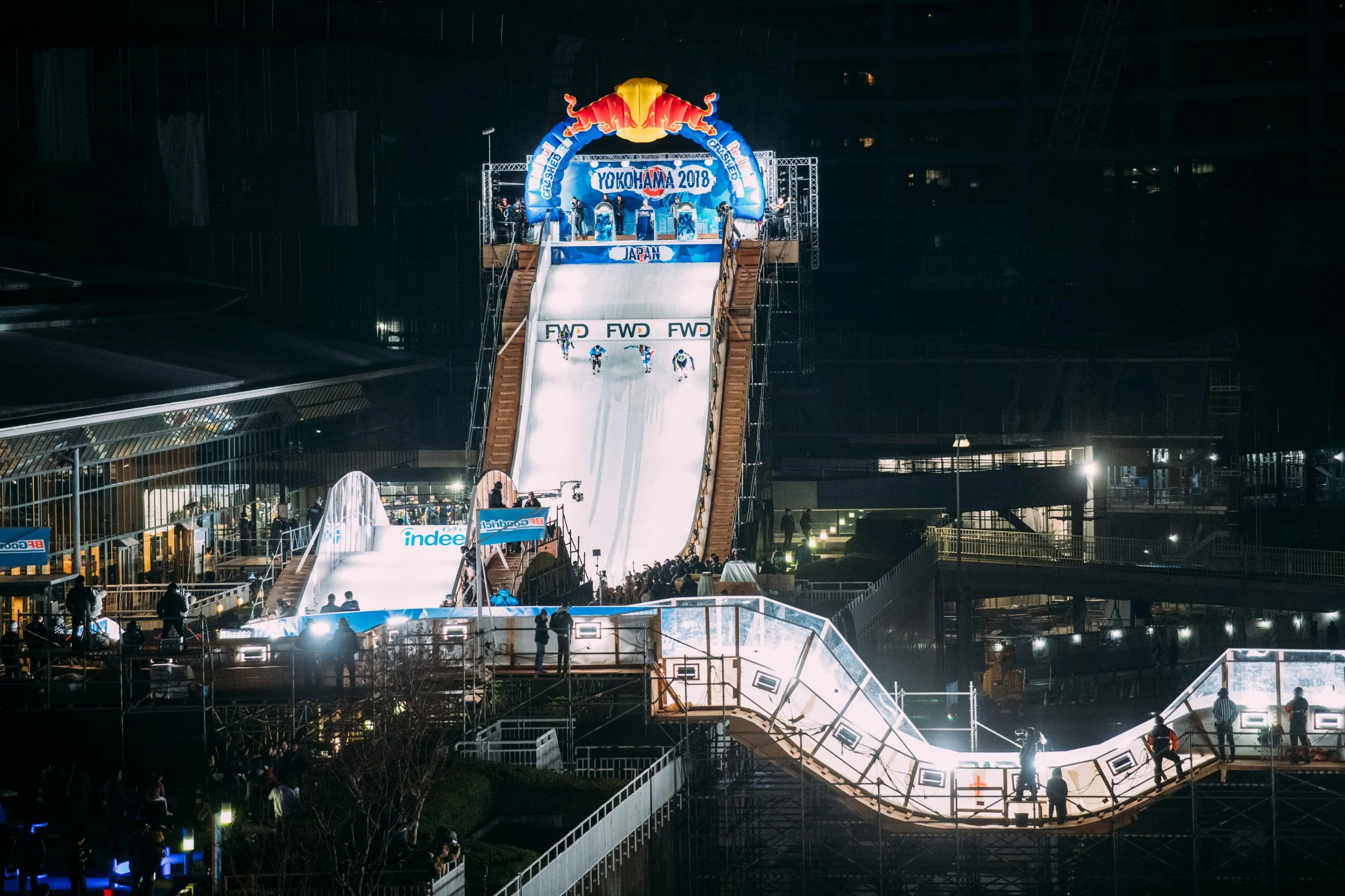 The 2020 track will feature even more challenges for the athletes. © Suguru Saito / Red Bull Content Pool
In December 2018, the first ever Ice Cross race in Asia took place here, on a superb 350-meter artificial ice track. It was fully refrigerated, so that despite the warm temperatures, the surface was perfect until the last final. Two American riders, Cameron Naasz and Amanda Trunzo, started the Ice Cross season with a win and finished it, three months later, with another world title.
The track for this 2020 edition has improved, with several tougher portions allowing the public to appreciate various skating styles. Difficulties start with the Reiwa Booster and the BF Goodrich Toughness & Traction Corner, going uphill and turning left. After the Samurai (right) Corner and the Yokohama Rollers, the AU Bank (left) Turn and the Subaru Ice Road lead to the Rising Sun Bridge.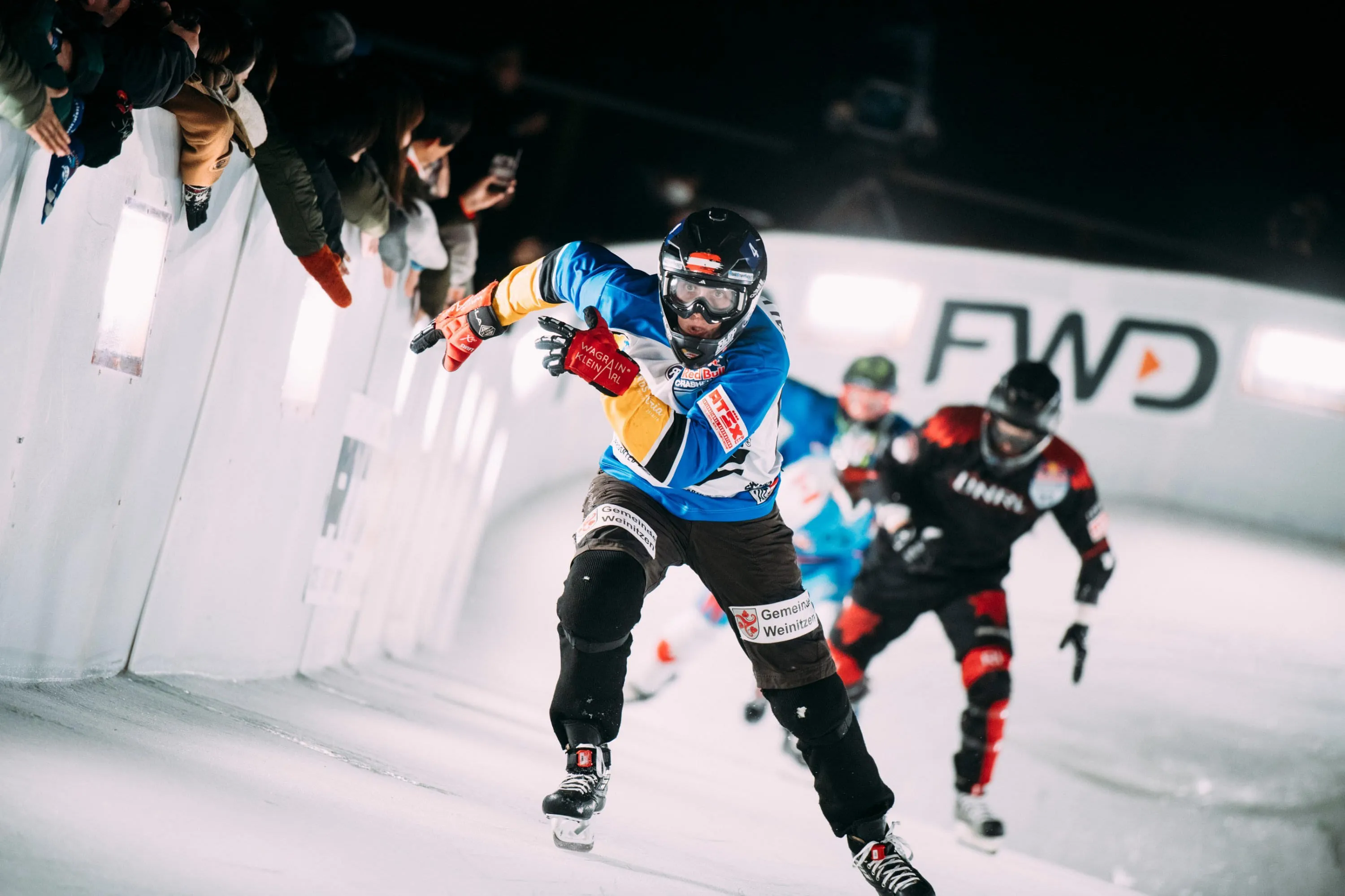 Marco Dallago has two wins this season, can he make it three in Yokohama? © Suguru Saito / Red Bull Content Pool
The casting for this new super-production on ice, in the Men category, is headed by Naasz. The 30-year-old American from Minnesota won the 50th Red Bull Crashed Ice race in Yokohama, 14 months ago. He is now aiming at a 20th career win and a 3rd success this year, after dominating the ATSX 500 race in Pra-Loup (France), in January, and the ATSX 250 finals in Percé (Québec), ten days ago.
However, three serious customers are ready to ruin Naasz's Japanese party: Kyle Croxall (Canada), who managed to beat him in Mont-du-Lac (USA), and the very popular Dallago Brothers, from Austria. Marco (29), another former World Champion, has already won two races this winter, in Judenburg and Rautalampi. Younger brother Luca (28), thanks to a consistent run of Top 5 finishes,  leads the Red Bull Ice Cross World Championship before Yokohama mid-season turning point.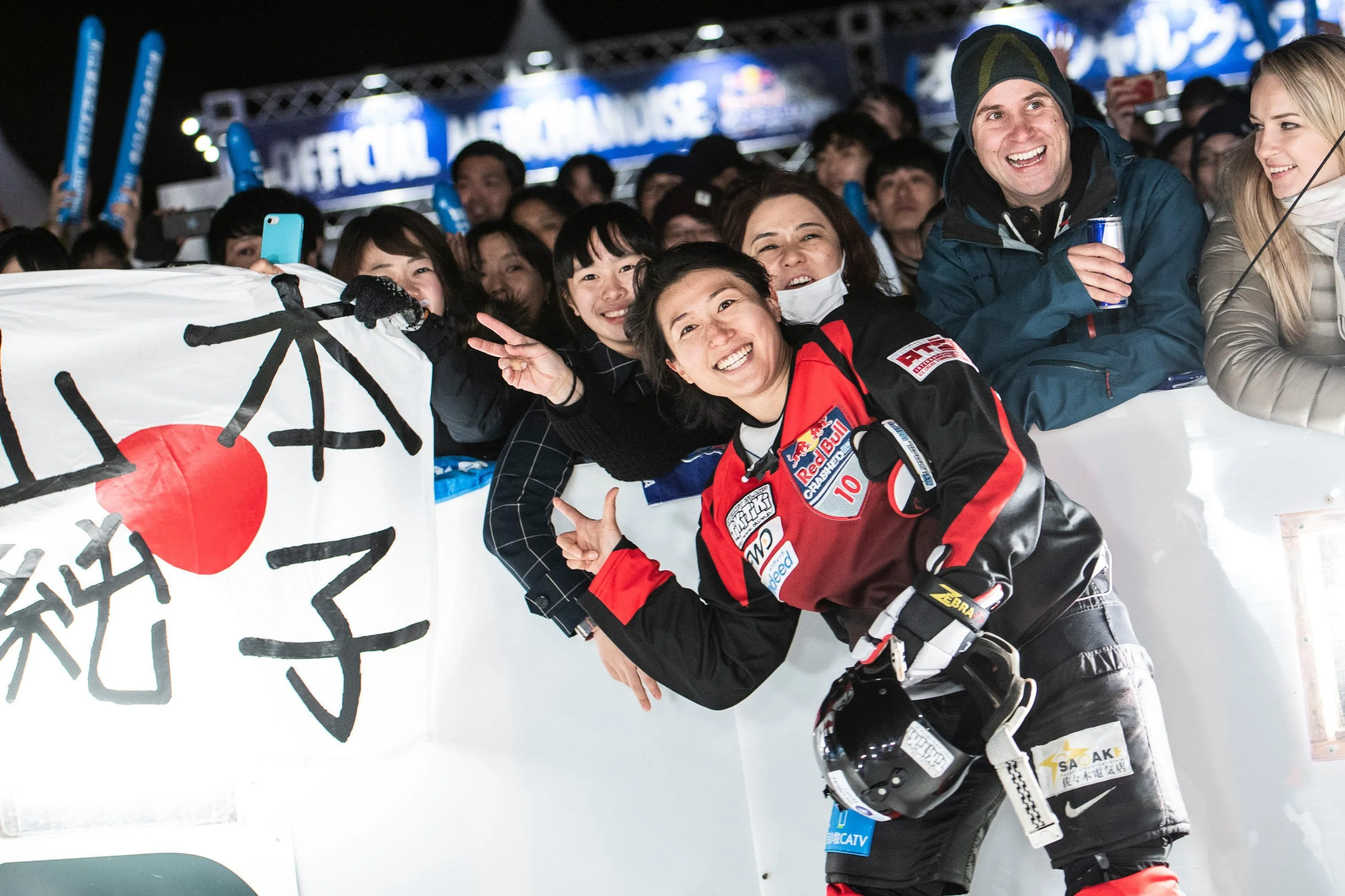 Junko Yamamoto poses for a photo with some fans. © Joerg Mitter / Red Bull Content Pool
Naasz, Croxall and the Dallago Brothers will be the obvious favourites, on paper, but the real story on ice might be slightly different, thanks to the constant progression of Fast Finns and Ruthless Russians: Mirko Lahti, Leevi Nakari and Joni Saarinen, as well as Dmitriy Murlychkin, German Titov and Denis Novozhilov, the Japanese stage is set for a potential surprise. All these riders have enough talent and strength to climb on the top step of the Yokohama podium.
The Ladies race will be another tough fight between Amanda Trunzo (USA), the reigning World Champion, Jacqueline Legere (CAN), who already won three times this winter and leads the mid-season table, and Anaïs Morand (SUI), the former Olympic figure skater, whose superb style will please thousands of Japanese fans in Rinko Park. If there is a surprise, it will come from another Canadian rider, Myriam Trepanier, or a former Austrian speed skater, Veronika Windisch.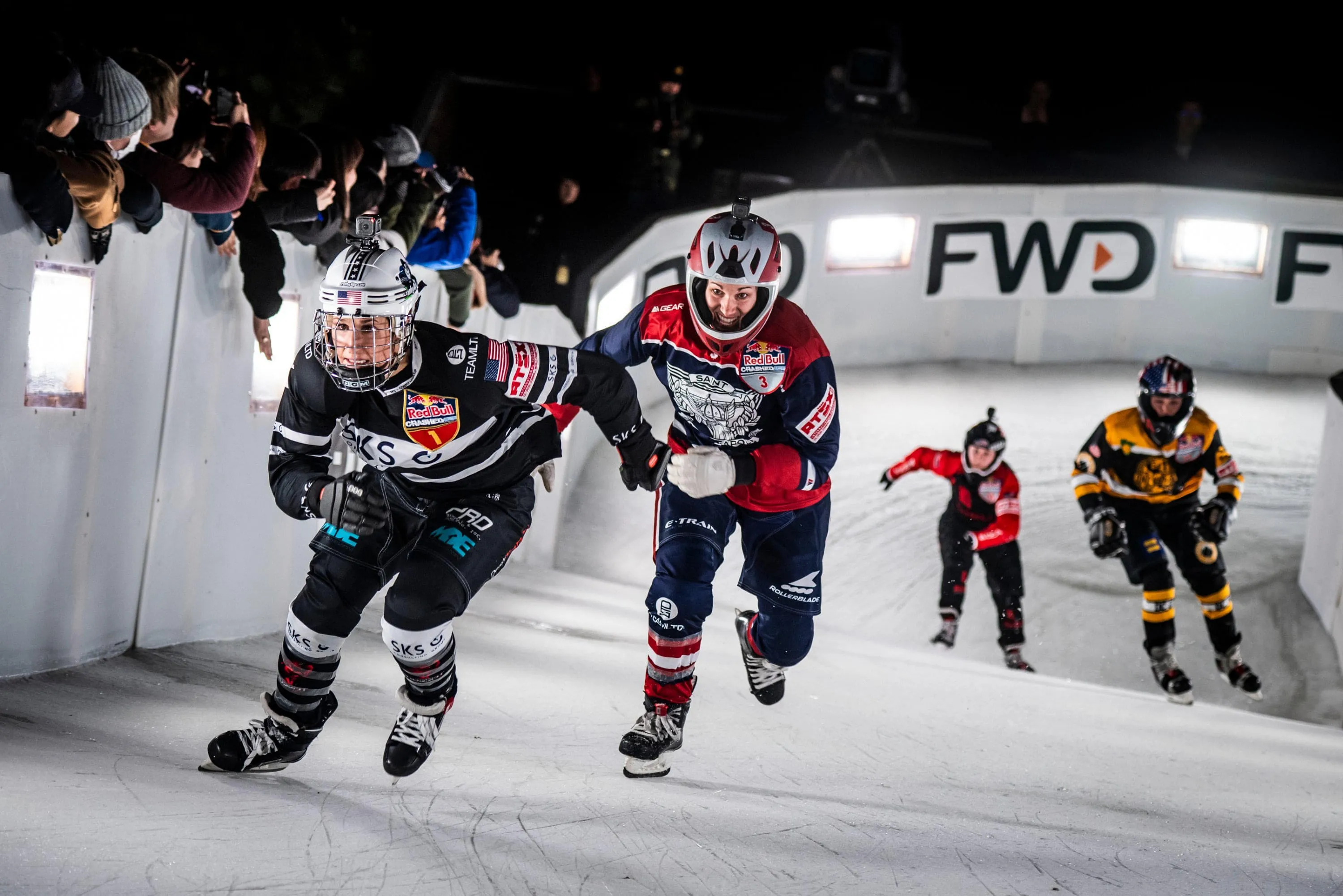 Amanda Trunzo was fast in Yokohama in 2019, and one to watch this weekend. © Jason Halayko / Red Bull Content Pool
Last but not least, the Junior category will surely be a cracker, thanks to reigning World Champion JoJo Velasquez (USA), Finnish rising star Leevi Nakari, who just won in Rautalampi, Russian hopeful Egor Tutarikov, the winner in Judenburg, and two very tough and talented brothers, Théo and Arthur Richalet-Chaudeur, who won in Pra-Loup: they are a French (and slightly younger) version of the Dallago Brothers.