Three races left in title chase
Only three races left in the Red Bull Ice Cross World Championship and two of them will be organized in Russia: an ATSX 500 in Igora this Saturday, close to St. Petersburg, and the grand finale in Moscow on March 21, at Patriot Park. So there are a few hundred points left to collect and most of the Russian riders, especially those who missed the ATSX 500 race at Le Massif (Canada) two weeks ago, will be hungry for a win at home, on a flowing and fast track that they appreciate a lot.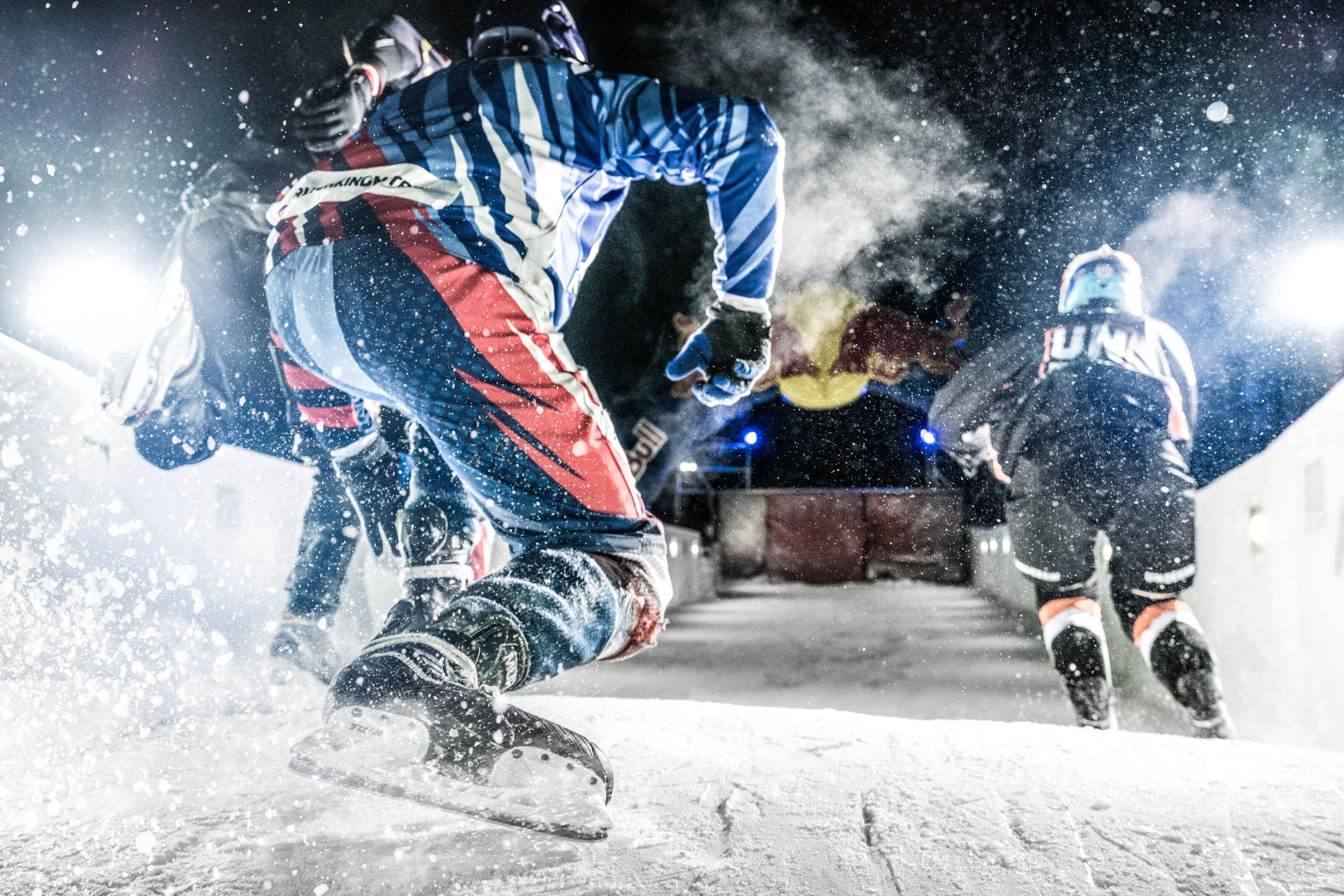 Expect a strong field of Russian riders this weekend in Igora. © Denis Klero / Red Bull Content Pool
The race was originally scheduled for January, but then moved to February due to warm temperatures which made the making of natural ice impossible.
Since the past few days local organizers have watered the course extensively and things are looking good, especially if the temperatures go further down at the end of the week, which is forecasted by the weather service. One thing is sure, there will be a host of talented riders in all three categories - Men, Women and Juniors – some of them still in the race for a world title at the end of winter.
In the absence of Cameron Naasz (USA) and Kyle Croxall (Canada), who won five of the seven races organized since December, the fight for the win should happen between Marco Dallago (Austria), who won twice at ATSX 500 level (Judenburg and Rautalampi) and a whole group of excellent Russian riders lead by Dmitriy Murlychkin, currently 5th in the World Championship table, followed by Denis Novozhilov and German Titov. All of them trained a lot this winter in Moscow, so they are ready to finish the season on a high, especially with two races on home soil.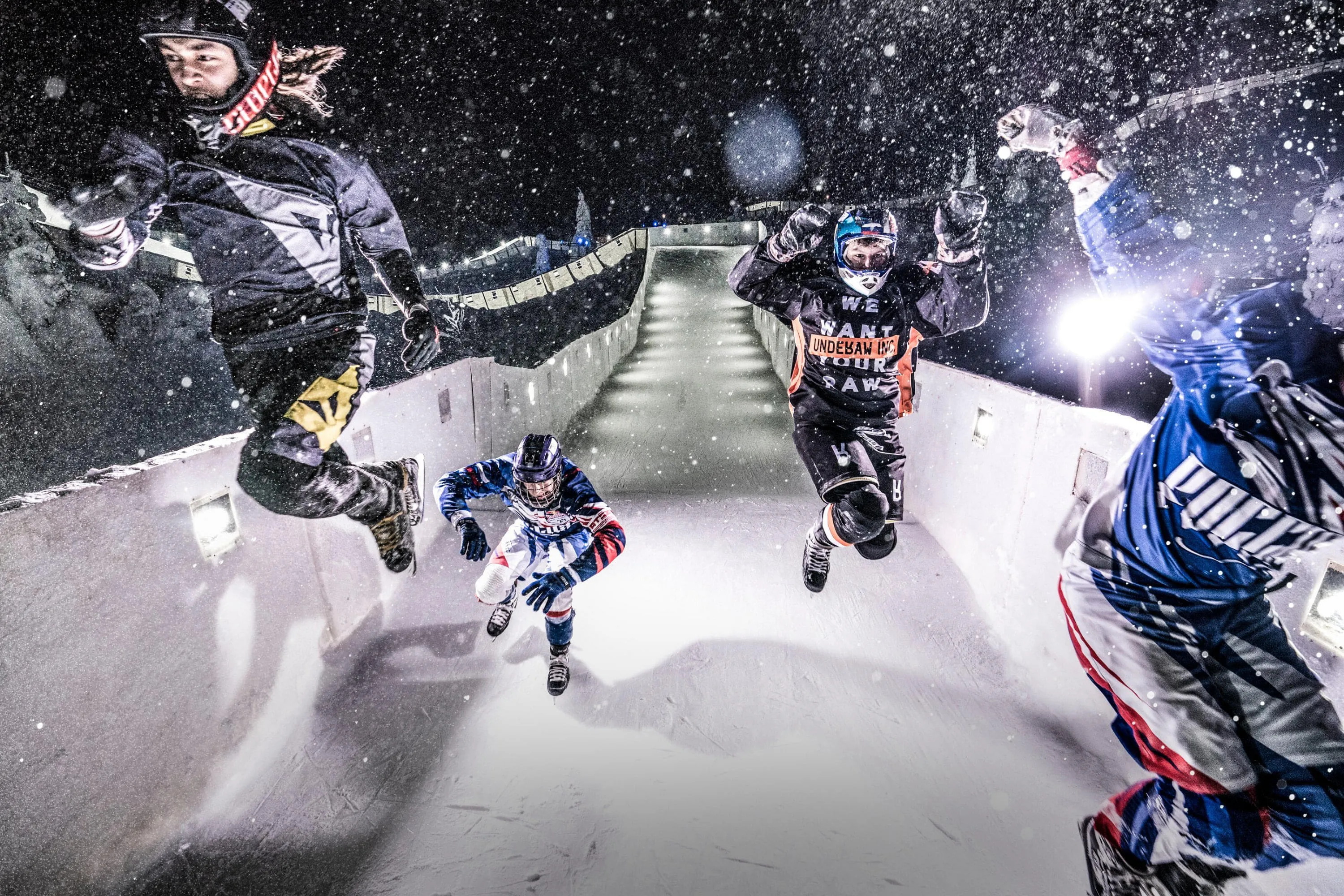 Lev Kurnakov (RUS), Vladislav Ivanov (RUS), Leon Stecenko (RUS), Dmitriy Murlychkin (RUS) racing in Igora last year. © Denis Klero / Red Bull Content Pool
Being close neighbours to St. Petersburg, geographically, the contingent of Finnish riders will be significant, starting with Leevi Nakari (19) who just won twice in a row in the Junior category (Rautalampi, Yokohama) and compatriot Joni Saarinen. Talking about Juniors, Nakari will benefit from the absence of Jo-Jo Velasquez (USA) but will have to watch, and maybe neutralize, two rivals left for the world title: Egor Tutarikov (Russia), who won in Judenburg, and Arthur Richalet-Chaudeur (France), who won in Pra-Loup. 
Last but not least, the Ladies race could be a three-way fight between Maxie Planté (Canada), the surprise winner in Yokohama, who was on the podium at the three last races, Anaïs Morand (Switzerland), the former figure skater, who needs to refill her points tank after a couple of frustrating results in Japan and Canada, and Austrian former speed skater Veronika Windisch, a Top 5 regular customer who often trains with the Dallago Brothers in her home country. The Top 2 female riders, Amanda Trunzo (USA) and Jacqueline Legere (Canada), have decided to skip Igora and focus on Moscow at the end of March.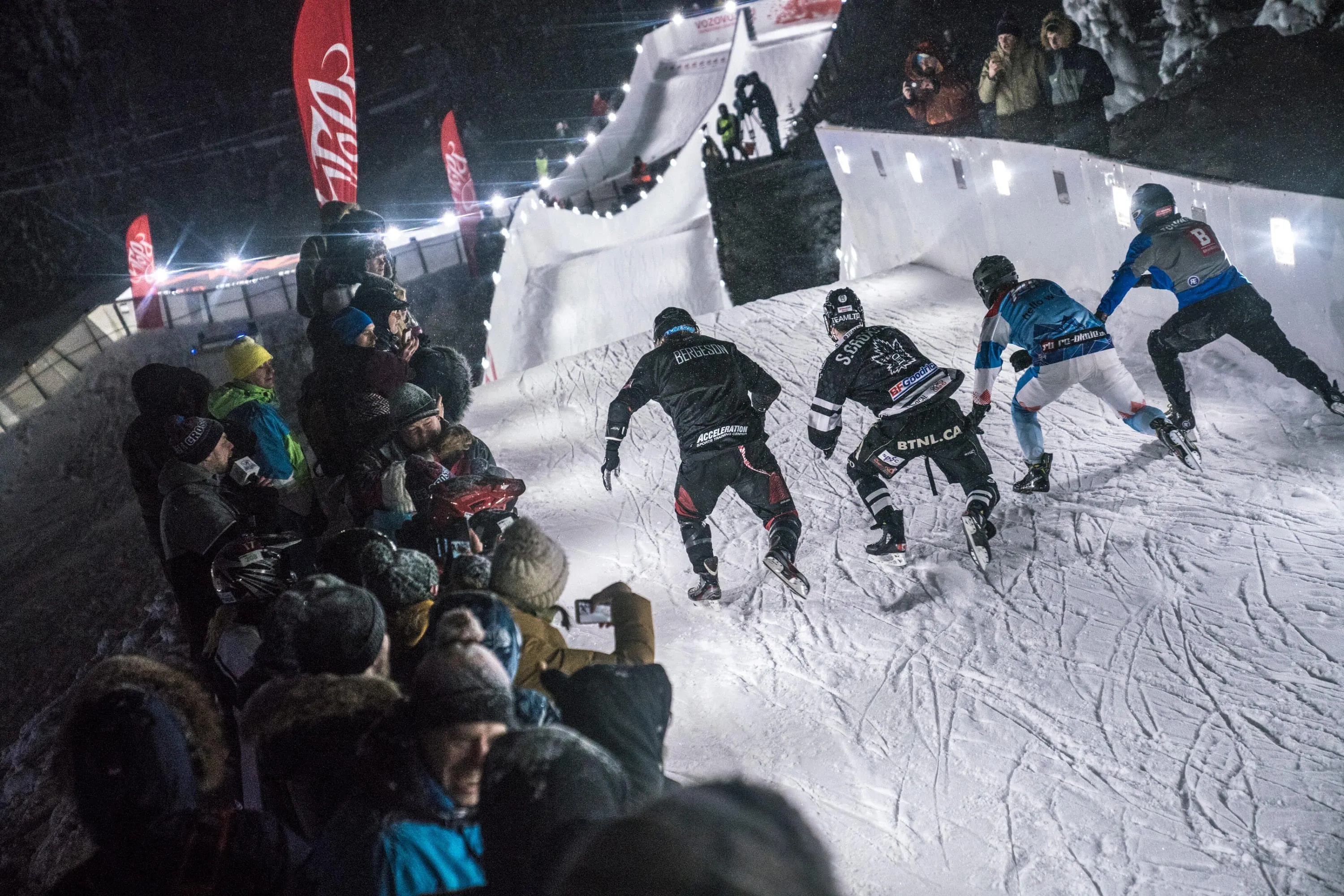 With 500 points up for grabs, expect some fast riders on the gate.  © / Red Bull Content Pool