Urban and Windisch Back-to-Back Winners in Judenburg
JUDENBURG, Austria. Michael Urban and Veronika Windisch were in top form once again as they repeated their wins from the first race of the 2022 ATSX Ice Cross World Championship at the Winterleiten race track above the Styrian city of Judenburg.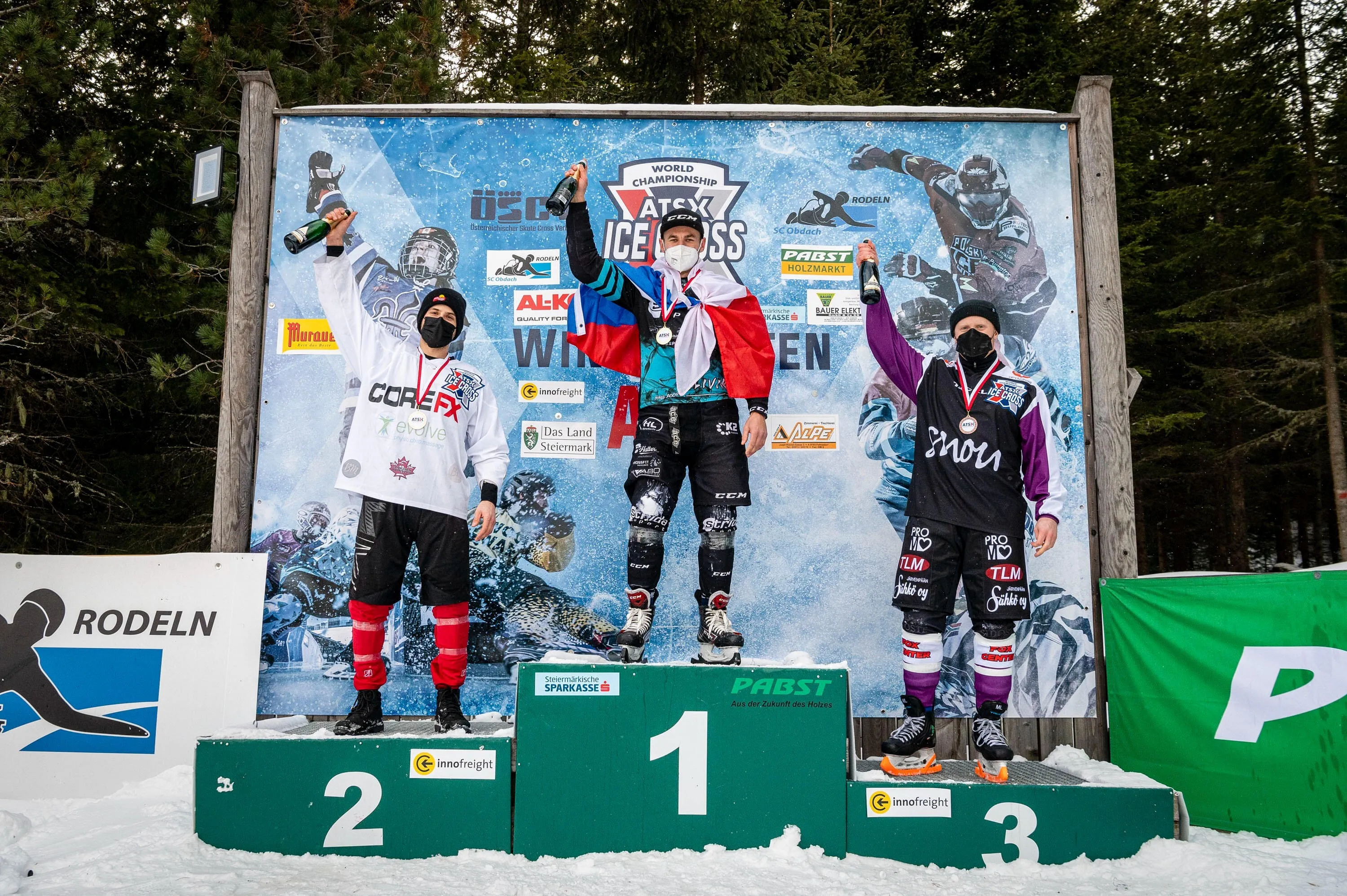 Urban was able to keep his strongest rival, Mirko Lahti of Finland, in check amid stormy conditions before finally scoring victory ahead of the surprise Canadian performer, Michael Romano. Lahti took third place while Frenchman Jonathan Merlino earned a career-best fourth-place finish.
In the women's race it was a case of déjà vu, with Windisch once again being joined on the podium by second-placed Amandine Condroyer of France; the only change from last week being the new face of Czech Republic's Karolina Pflugova in third position.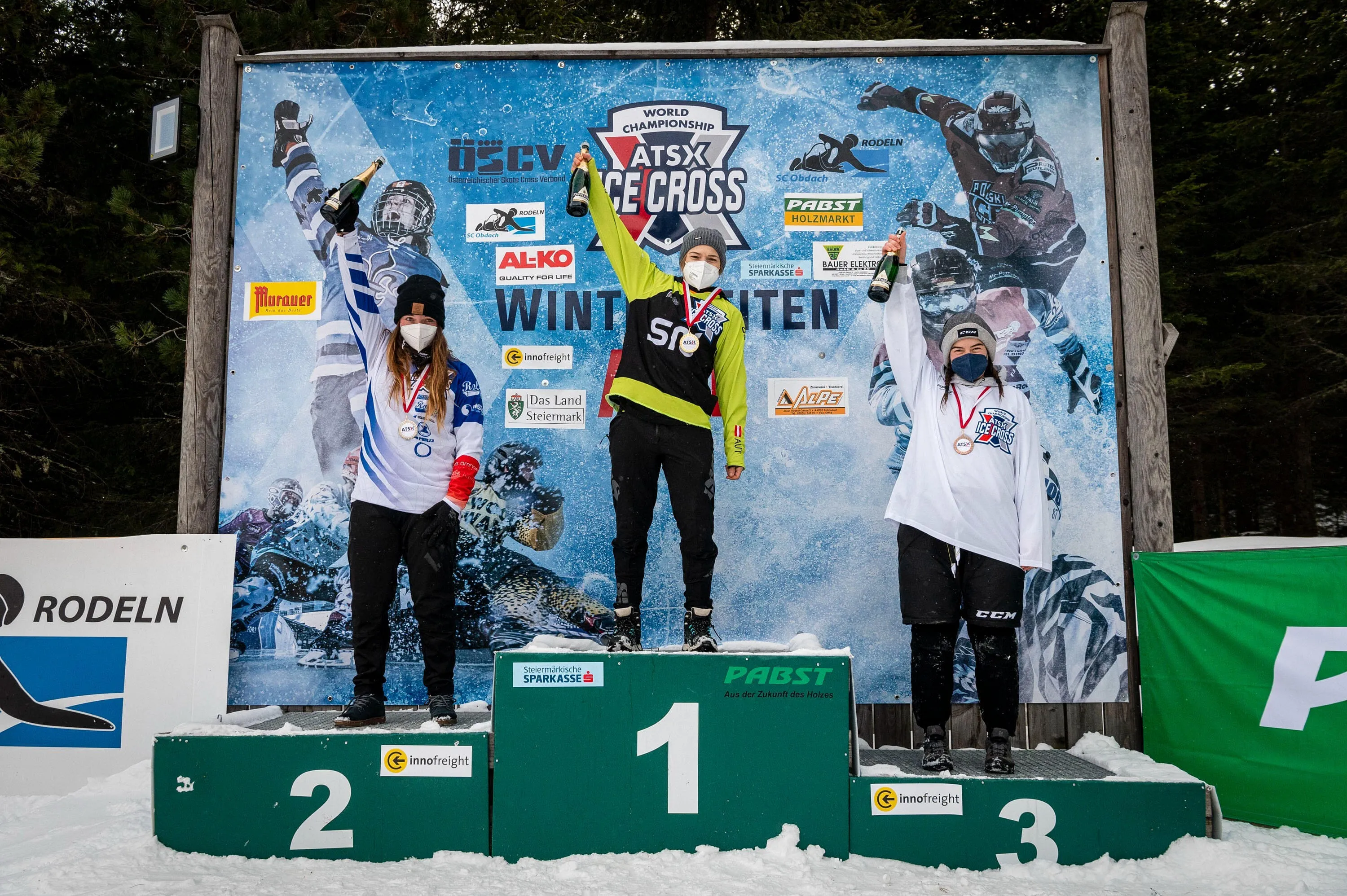 In the junior's competition, Arthur Richalet-Chaudeur of France was the dominant skater and took victory ahead of Austrian brothers Niklas and Jakob Begander, while Leo Kelekis of France was awarded fourth place after a controversial disqualification.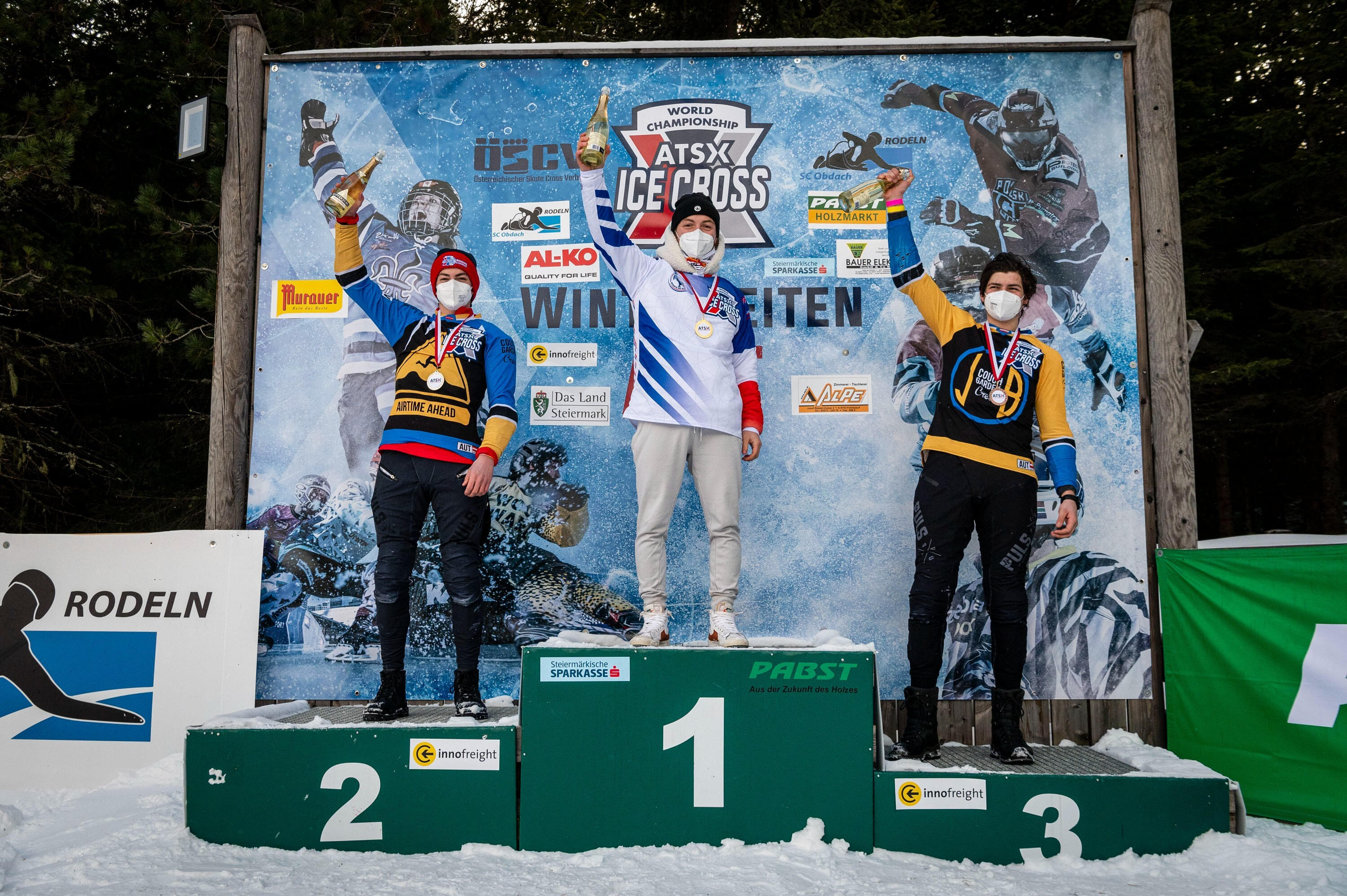 The event was once again disrupted by the Covid pandemic, with local favourites Marco and Luca Dallago forced into quarantine along with several members of the organization team.
The next race of the Ice Cross World Championship will take place this coming weekend in Mont Du Lac in the US state of Wisconsin. It will be the first opportunity this year for many athletes from North America to compete. 
Judenburg ATSX 250, Final results Men: 1. Michael Urban (CZE), 2. Michael Romano (CAN), 3. Mirko Lahti (FIN), 4. Jonathan Merlino (FRA), 5. Kevin Sciboz (SUI), 6. Leevi Nakari (FIN), 7. Jakub Oudes (CZE), 8. Robin Worling (GBR), 9. Leo Kelekis (FRA), 10. Martin Nahlovsky (CZE).
Judenburg ATSX 250, Final results Women: 1. Veronika Windisch (AUT), 2. Amandine Condroyer (FRA), 3. Karolina Pflugova (CZE), 4. Virginie Schneider (BEL), 5. Cyrille Lobot (FRA).
Judenburg ATSX 500, Final results Juniors: 1. Arthur Richalet-Chaudeur (FRA),2. Niklas Begander (AUT), 3. Jakob Begander (AUT), 4. Leo Kelekis (FRA), 5. Emerick Keller (FRA). 
About Ice Cross
In Ice Cross races, fearless skaters hurtle down courses of up to 400 meters in length, filled with obstacles such as bumps, turns, hairpins and waves. The ice can be natural, in ski resorts, or artificial, at city centre locations. Riders go 4-at-a-time, at speeds of up to 80 km/h. The fastest two advance to the next round until there is a 4-rider final, in each category (Men, Women, Junior). Over the past two decades, 1,000 athletes from 51 countries and 5 continents have taken part in races that have become so popular that they draw enormous and enthusiastic crowds.
Photos by Mark Roe. Click here for more images.