Finnish star Mirko Lahti Beats Brilliant Juniors on Superb Rautalampi track
RAUTALAMPI (Finland), March 6 – The Finns had prepared the Rautalampi track all winter, they had trained extensively on it, and eventually they managed to organize a stop on the Ice Cross calendar, but no spectator was allowed because of the Covid-19 pandemic. The snow fell during the whole event, the temperature was ideal (-10°C) and the water tower hill track was in perfect condition, so Mirko Lahti, the best Finnish ice cross skater, had no excuse. He won ahead of Jere Lehto and a couple of very promising Juniors, Linus Ollikainen (3rd) and Elias Vauhkonen (6th). This was Lahti's 9th win and 14th podium on the Ice Cross circuit since he started as a Junior in 2015, in Helsinki. The current N.7 in the ATSX world ranking, aged 24  only but very experienced, dominated from heats to final and was never threatened by his younger rivals. He will be a strong contender in case the World Finals are organized in April, at Moscow's Patriot Park or elsewhere. 
In the Junior category, Elias Vauhkonen, who lives in Rautalampi,  won the final ahead of Ollikainen, who was the fastest in the time trials, and another Vauhkonen, brother Valtteri.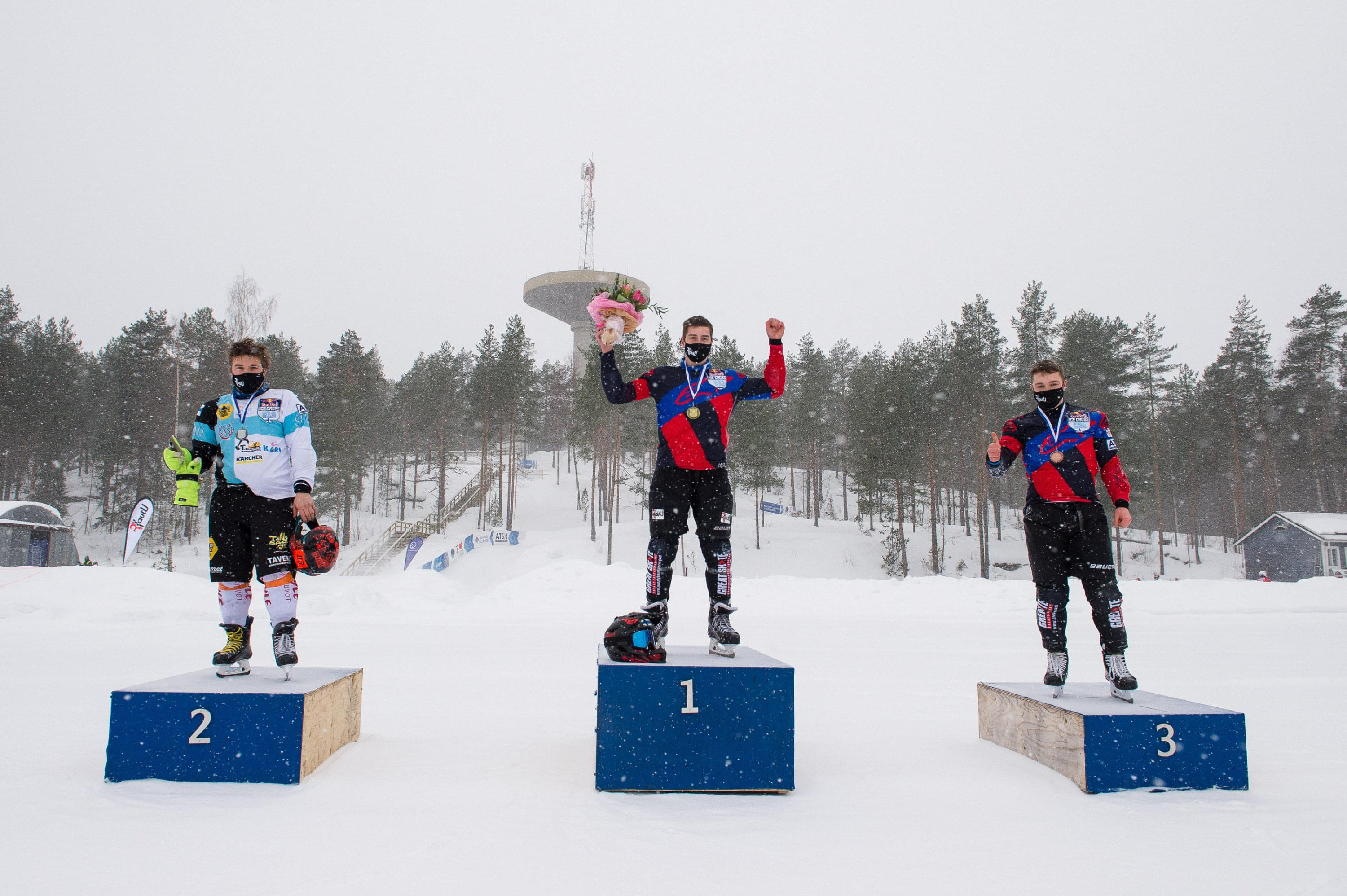 It was also a family affair in the Women's final, with the younger of the Klemola Sisters, Miisa (22), beating Marjut (24) for once and taking the lead (3-2) in the total of wins in ATSX events.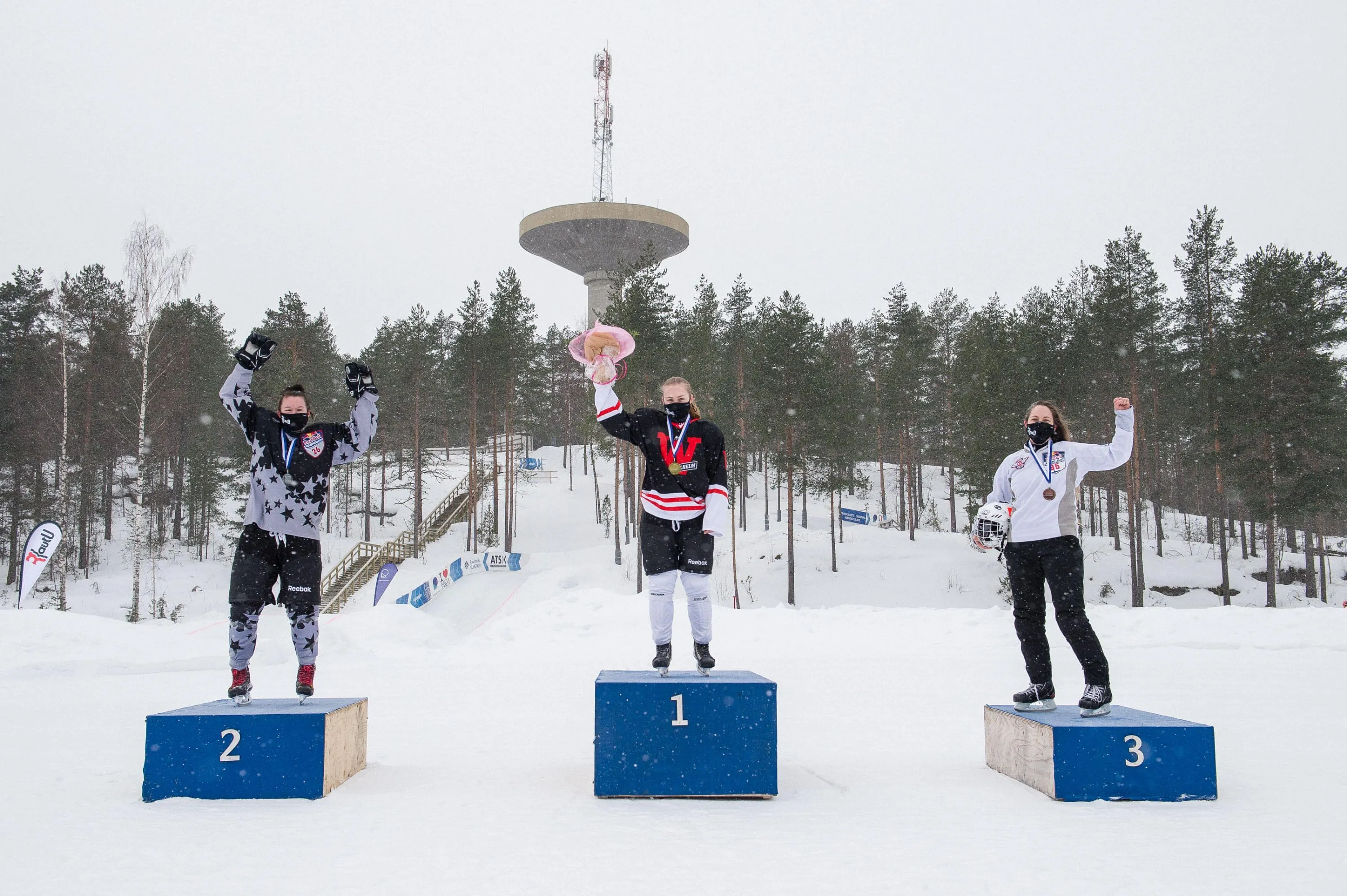 Due the Covid-19 restrictions, only Finnish athletes were allowed to enter so this race also served as a Finnish Championship, for almost 30 racers, compared to 130 last year for an ATSX 500 race. The natural ice track (300-meter long, with a 25-meter vertical drop), built and maintained by local volunteers, was open for training almost every week-end since the beginning of winter.
Results:
Men: 1. Mirko Lahti, 2. Jere Lehto, 3. Linus Ollikainen (Junior), 4. Juho Oinonen, 5. Joonas Kautto, 6. Elias Vauhkonen (Junior), 7. Max Nymark, 8. Joni Saarinen …
Women: 1. Miisa Klemola, 2. Marjut Klemola, 3. Tuisku Sarrala  
Juniors: 1. Elias Vauhkonen, 2. Linus Ollikainen, 3. Valtteri Vauhkonen 
Next races:
April, Russia: ATSX World Championship Finals tbc
You can find more images from this event in our gallery.