Trunzo and Johnson win Mont du Lac in extreme conditions
MONT-DU-LAC (Wisconsin, USA), Feb 13 – The American stop on the shortened Ice Cross calendar of this special winter, because of Covid-19, could only happen in Mont-du-Lac, one of the favorite locations for US Ice Cross riders and fans. In the absence of World N°2 Cameron Naasz, who could not make it for personal reasons, his female counterpart, Amanda Trunzo, made a point in winning her 12th event in 29 races entered in the ATSX series since her debut in 2015.  The 32-year-old former World Champion managed to beat the Meuwissen Sisters, Tamara and Samantha. This was the 4th podium for World N°8 Tamara, in her 13th race, and only the 2nd podium of Samantha's Ice Cross career since she won on the very same track, in Mont-du-Lac, in 2019. And Barbie Keck, the fastest grandmother on skates, was here as well, finishing 7th and entertaining the crowd, as always.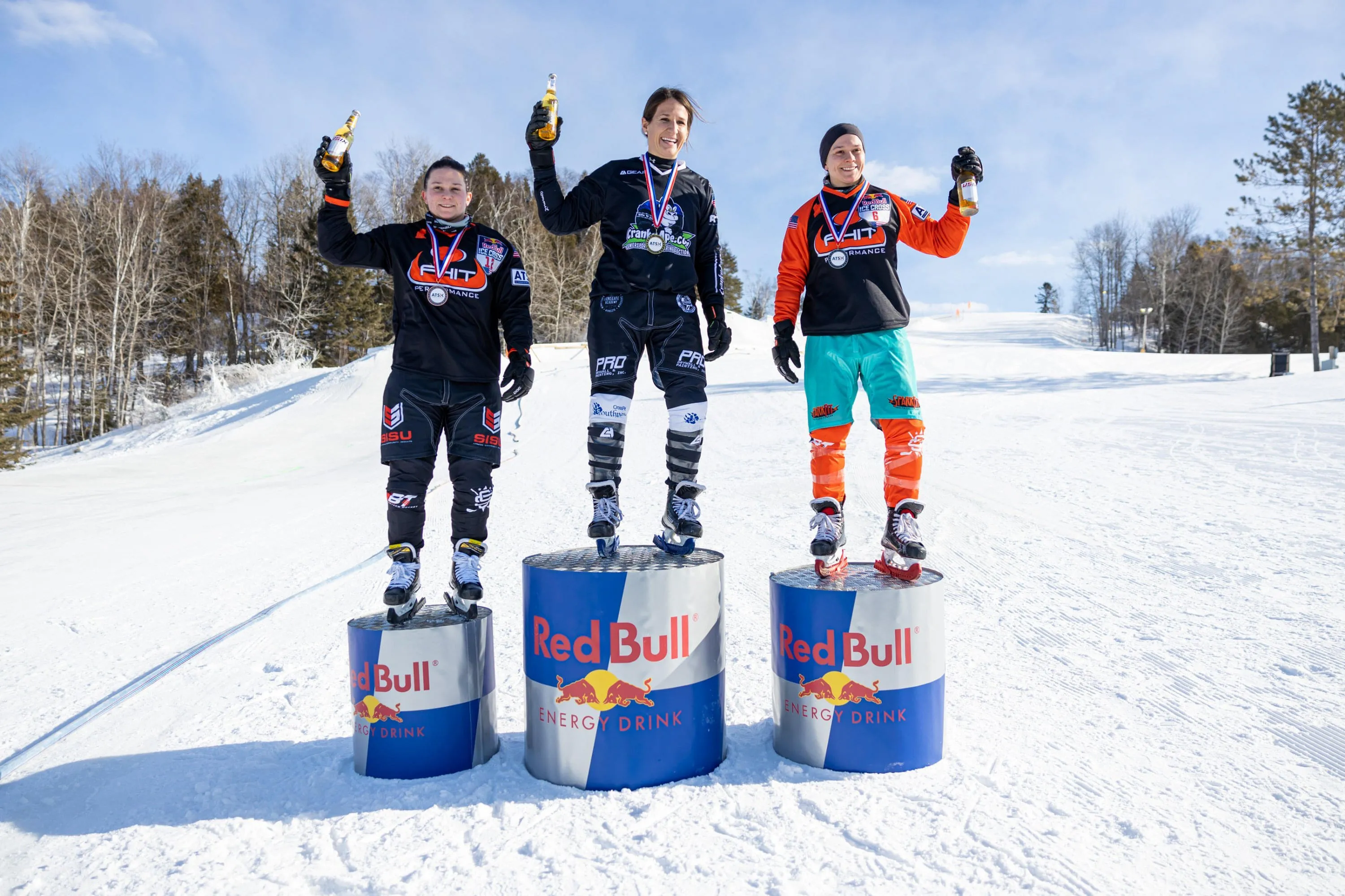 In the Men's final, experienced US rider Matt Johnson, ranked 22 in the world, beat Kale Johnstone and TJ Aubrecht, who had a great excuse: as president and vice-president of the US Ice Cross federation, they had spent most of the week building and preparing a superb 350-meter track which was only marginally different from the track used in previous years. This was only the 2nd win of Johnson's Ice Cross career, at his 43rd event. And the extreme cold conditions made the ice hard enough for great races to be watched by a fully masked public of very happy fans.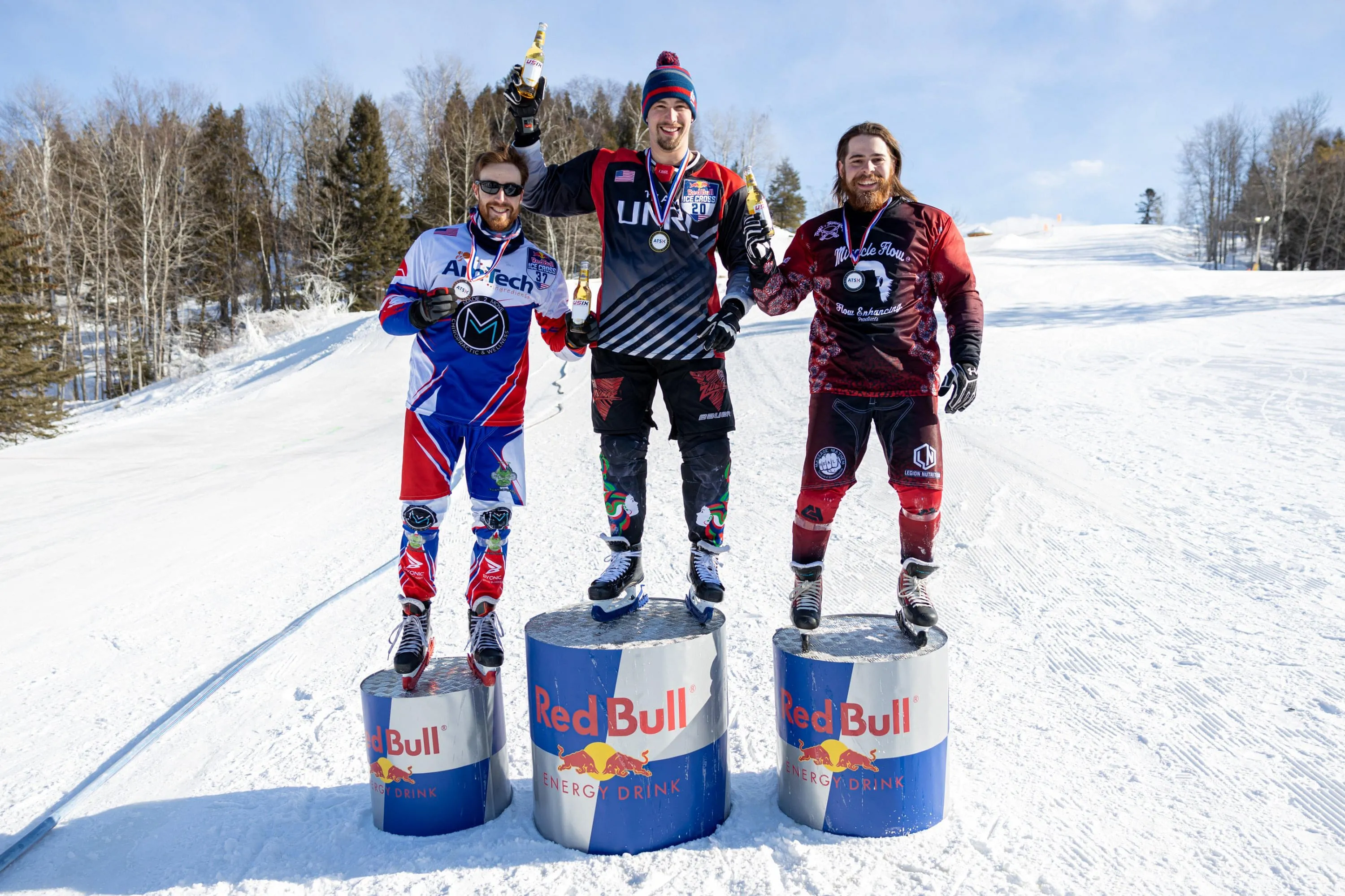 The best Junior was Eli Schaffer, ahead of Tad and Ian Frederick, two brothers discovering Ice Cross 17 years after their father Danny raced in Duluth in 2004. The track was still in perfect condition on Valentine's Sunday, which allowed Johnstone and Aubrecht to organize a Kids Cross and a whole round of initiations for potential future riders aged 6 to 14.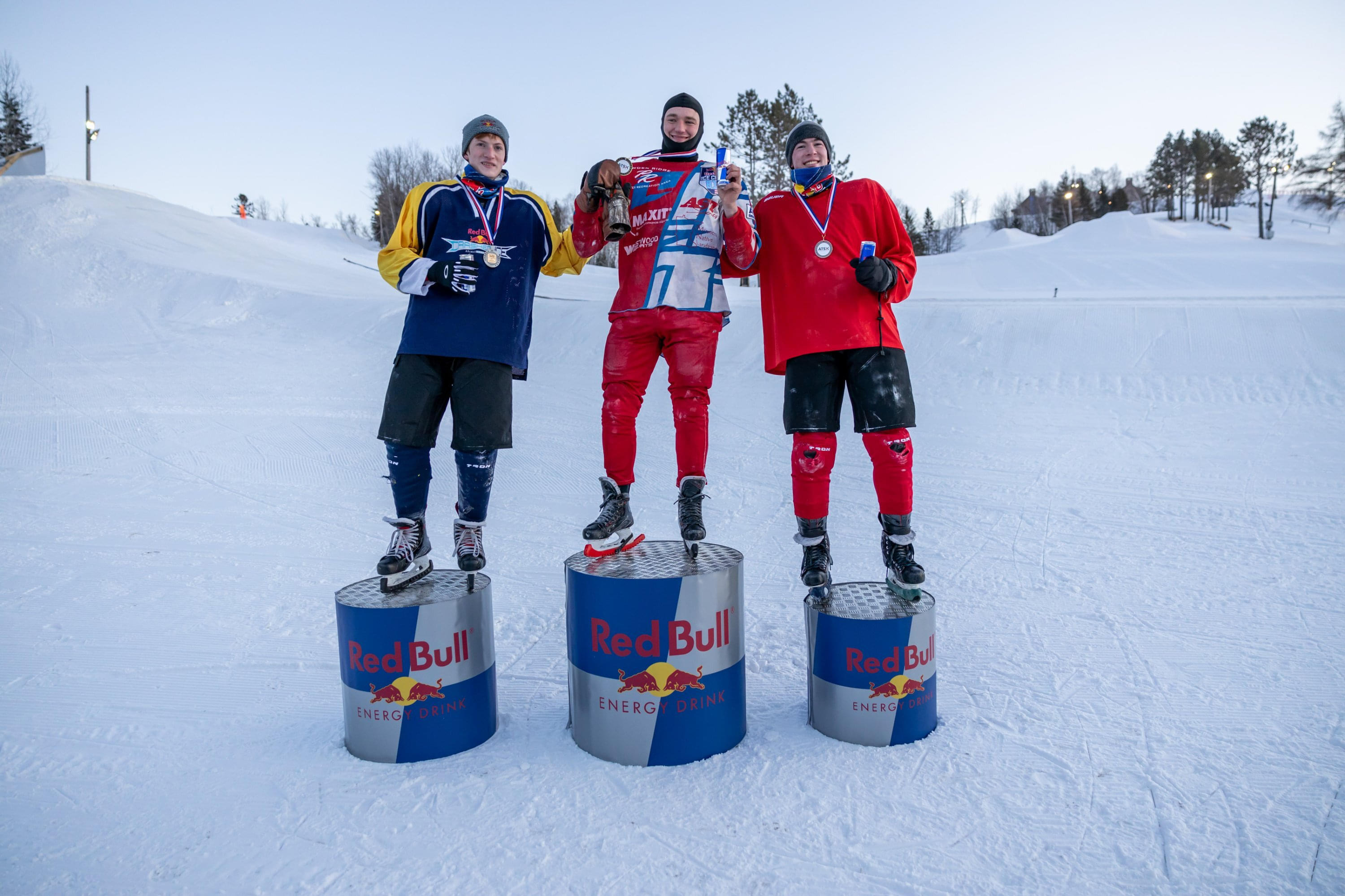 Results:
Men: 1. Matt Johnson, 2. Kale Johnstone, 3. TJ Aubrecht, 4. Brittan Morris, 5. Eli Kreiter, 6. Kirk Thorton, 7. Eli Schaffer, 8. Andrew Swanson
Women: 1. Amanda Trunzo, 2. Tamara Meuwissen, 3. Pamela Meuwissen, 4. Bianca Lott, 5. Suzanne Driscoll, 6. Michelle Jeurissen, 7. Barbie Keck, 8. Amber Slack  
Juniors: 1. Eli Schaffer, 2. Tad Frederick, 3. Ian Frederick, 4. Alex Ebert, 5. Rifat Nassyrov
Click here to view a full gallery of images from the Mont du Lac race. 
Free pictures for editorial usage: Craig Madsen / Limex Images
Next races:
March 6: Rautalampi (Finland)
April, Russia: ATSX World Championship Finals tbc