Time Trials in Yokohama: Solid Naasz Under Double Croxall Threat
Reigning Ice Cross World Champion Cameron Naasz (USA) appears to be facing a double Canadian threat this Saturday in Yokohama. The Croxall Brothers, Scott and Kyle, are ready to fight. They posted the second and third times, early Friday morning, behind a dominant Naasz, during the qualification session for the first ATSX 1000 race of the year.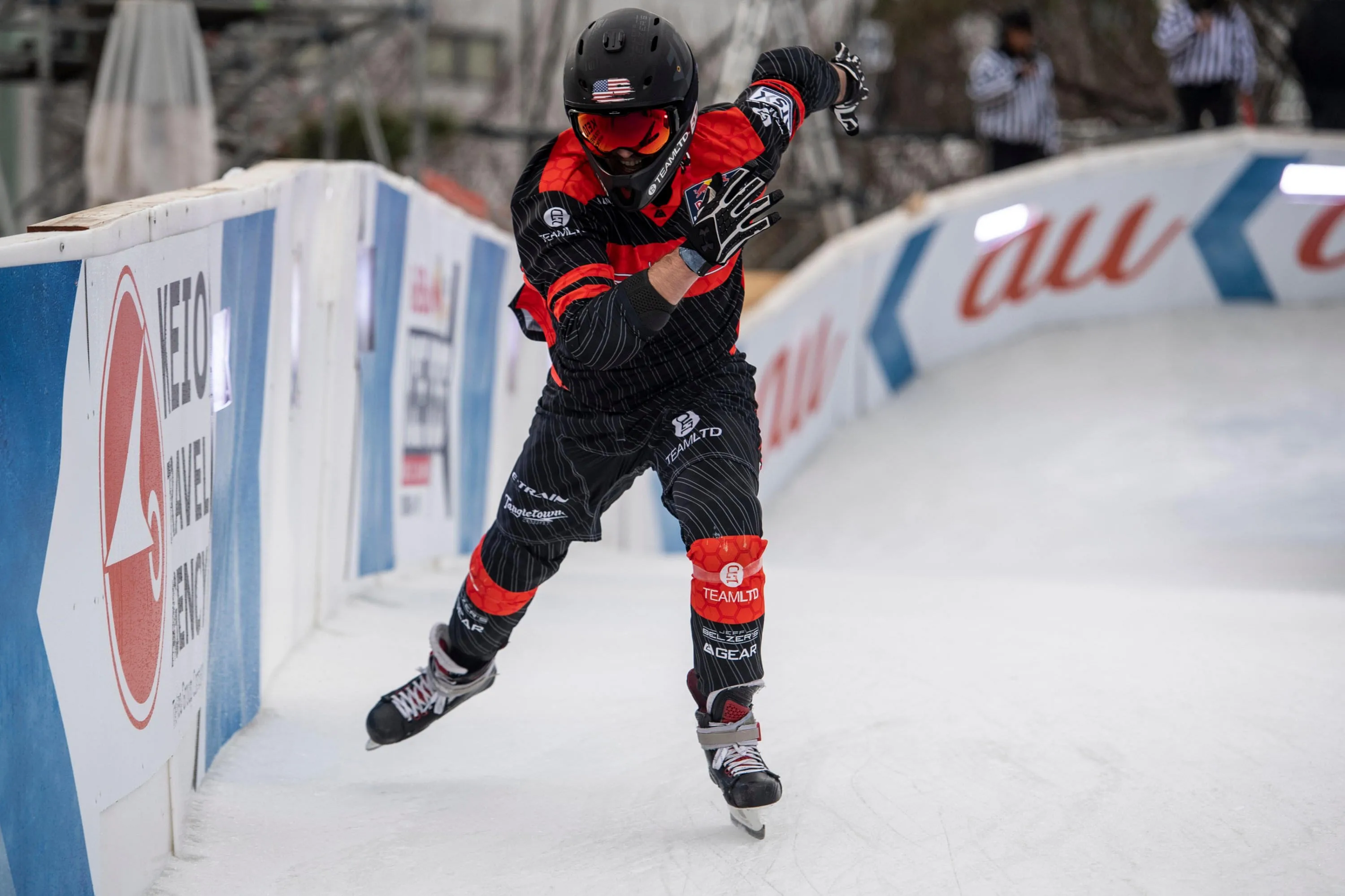 Cameron Naasz raced to the top of the time sheets in Yokohama. © Andreas Schaad / Red Bull Content Pool.
The top three riders of this sunrise session, on perfect ice, weigh six world titles altogether and are grouped within half a second, which gives some idea of the intensity of the fight that will happen Saturday night in Tokyo Bay. Scott, crowned in 2015 and 2018, is back in business, but only for the two flagship races of the season, in Yokohama and Moscow. He feels "no pressure" as he is not chasing a third title, just "enjoying the moment" with his long-time friends… and brother.
Kyle Croxall won in Mont-du-Lac in January, by beating Naasz in the final, and is definitely in the mix for a second world title, after 2012. The 1,000 points on offer this week in Japan will be crucial, knowing that anything can happen in Moscow next month, on a very long and demanding new track. Talking about Russia, Dmitriy Murlychkin will also aim at a prestigious win, on Saturday, after posting the sixth time of the day, behind Naasz, the Croxalls, Dean Moriarity and Mirko Lahti.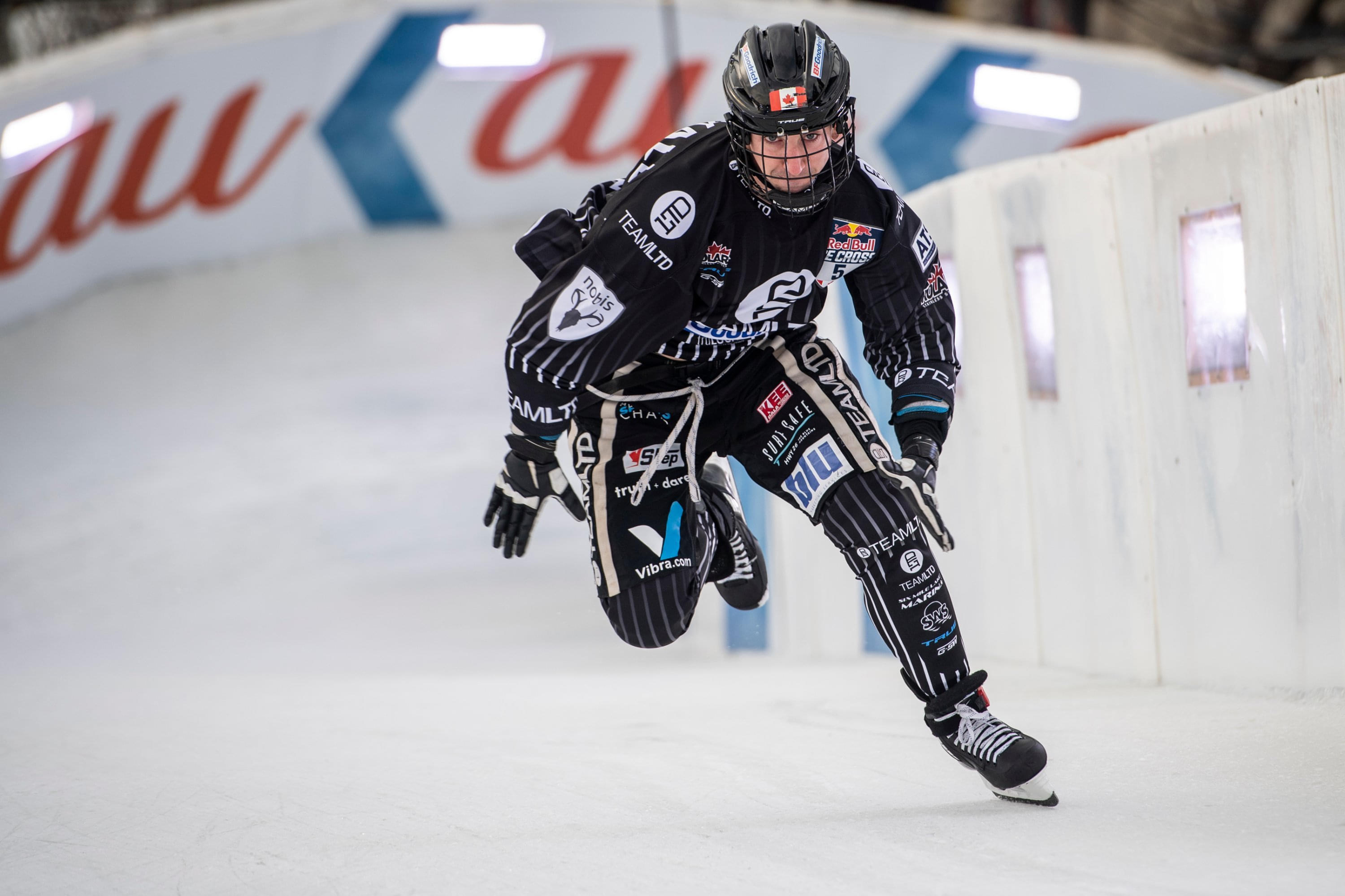 Former world champion Scott Croxall was second fastest in Friday morning time trials. © Andreas Schaad / Red Bull Content Pool.
The top 10 was completed by the two Dallago Brothers, Luca (seventh), the current leader of the World Championship, and Marco (tenth), Junior World Champion Jojo Velasquez (USA), in eighth position, and his compatriot Jim de Paoli (ninth).
There was no surprise in the Ladies table, with Amanda Trunzo (USA) clocking the best time, twice in a row, with a considerable margin (1.3 seconds) ahead of Anaïs Morand (Switzerland) and Jacqueline Legere (Canada), the leader of the World Championship. Same story with the Juniors, as the three favourites, on paper, confirmed their ambitions on the ice: Velasquez was faster than Leevi Nakari (Finland) and World Championship leader Arthur Richalet-Chaudeur (France).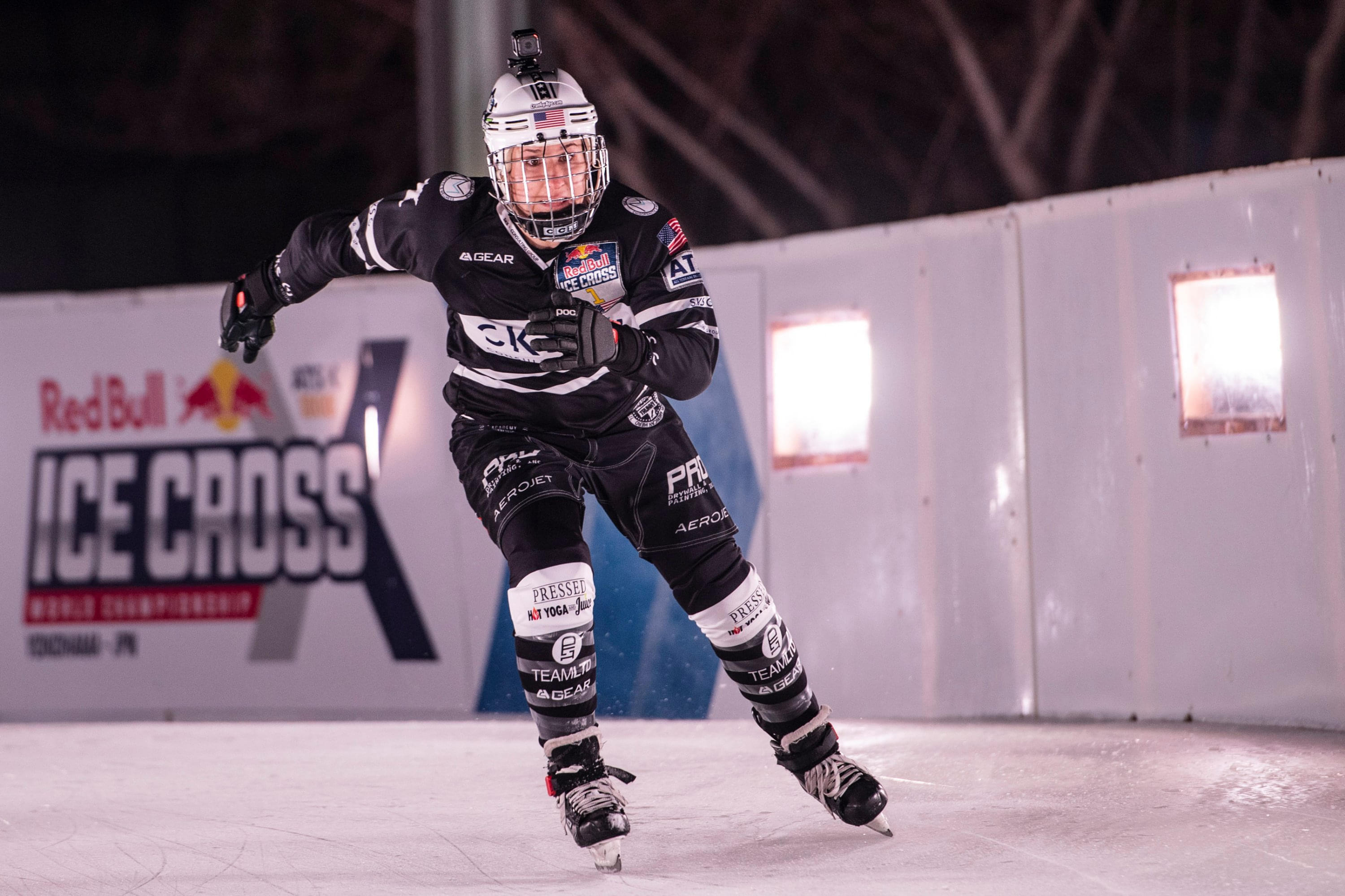 Amanda Trunzo posted the fastest Women's time in Friday morning time trials. © Andreas Schaad / Red Bull Content Pool.