Naasz and Legere reign supreme at Percé ATSX 250, two Canadian wins out of three races
American Cameron Naasz made it two wins out of three ATSX races this winter, by winning on Saturday in Percé, ahead of fellow American Michael Iulianello and former World Champion Kyle Croxall (CAN), who had beaten Naasz in Mont-du-Lac (Wisconsin, USA), last month. A handful of Canadian riders emulated Croxall by climbing on the other podiums of the day, in the Ladies and Junior categories, headed by Quebec riders Jacqueline Legere and Mike Tremblay.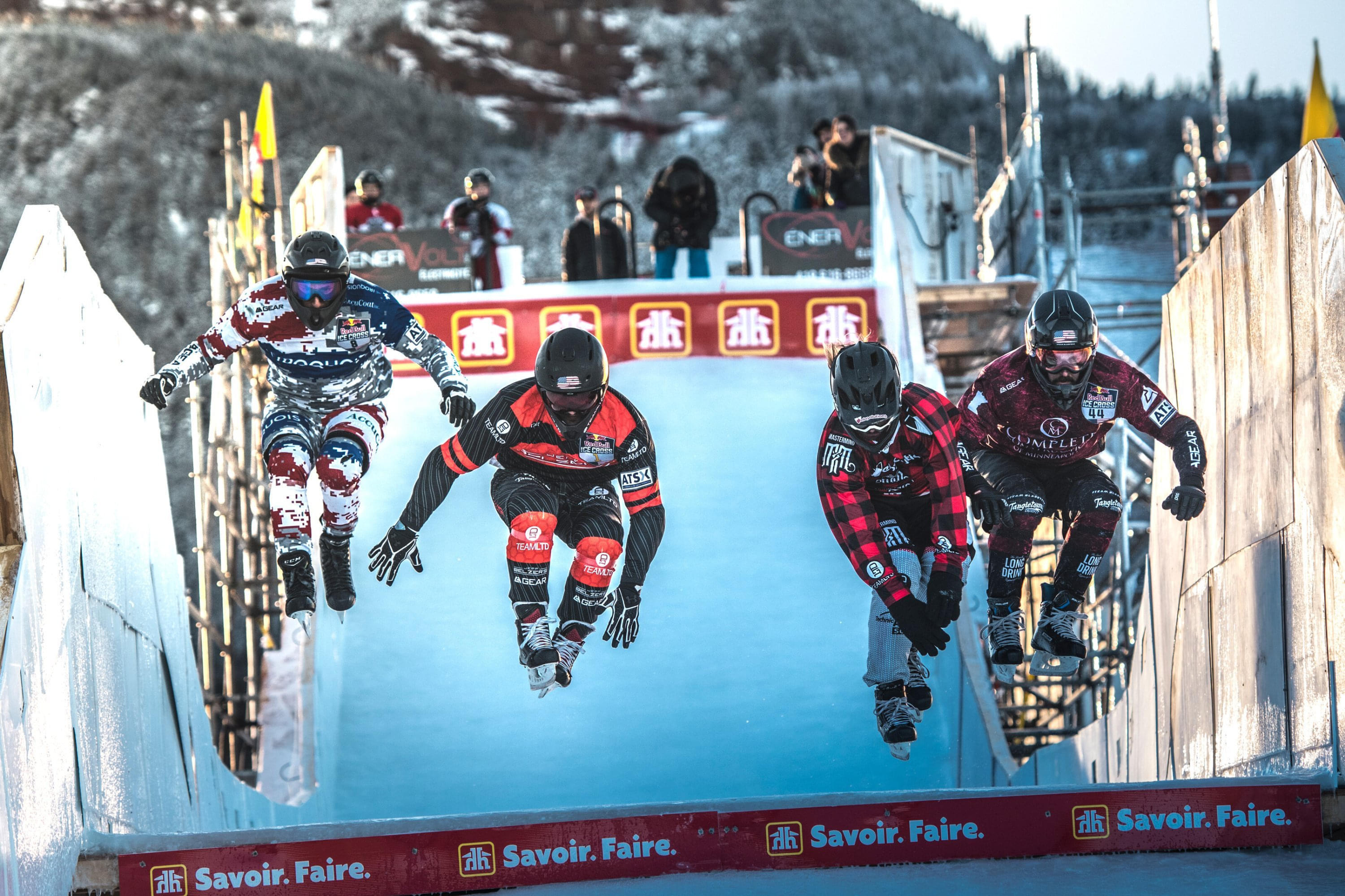 Cameron Naasz (USA) won his second race of the 2019-20 Red Bull Ice Cross World Championship in Perce, Canada. © Sebastian Marko / Red Bull Content Pool
This was the first of two ATSX races scheduled for February in Québec, at the very end of the Gaspé Peninsula, a few hours north-east of Québec City. On a superb site where natural ice was guaranteed, local organizers had attracted dozens of Canadian riders lead by Croxall, and several top American riders lead by Cameron Naasz and Amanda Trunzo, the reigning World Champions.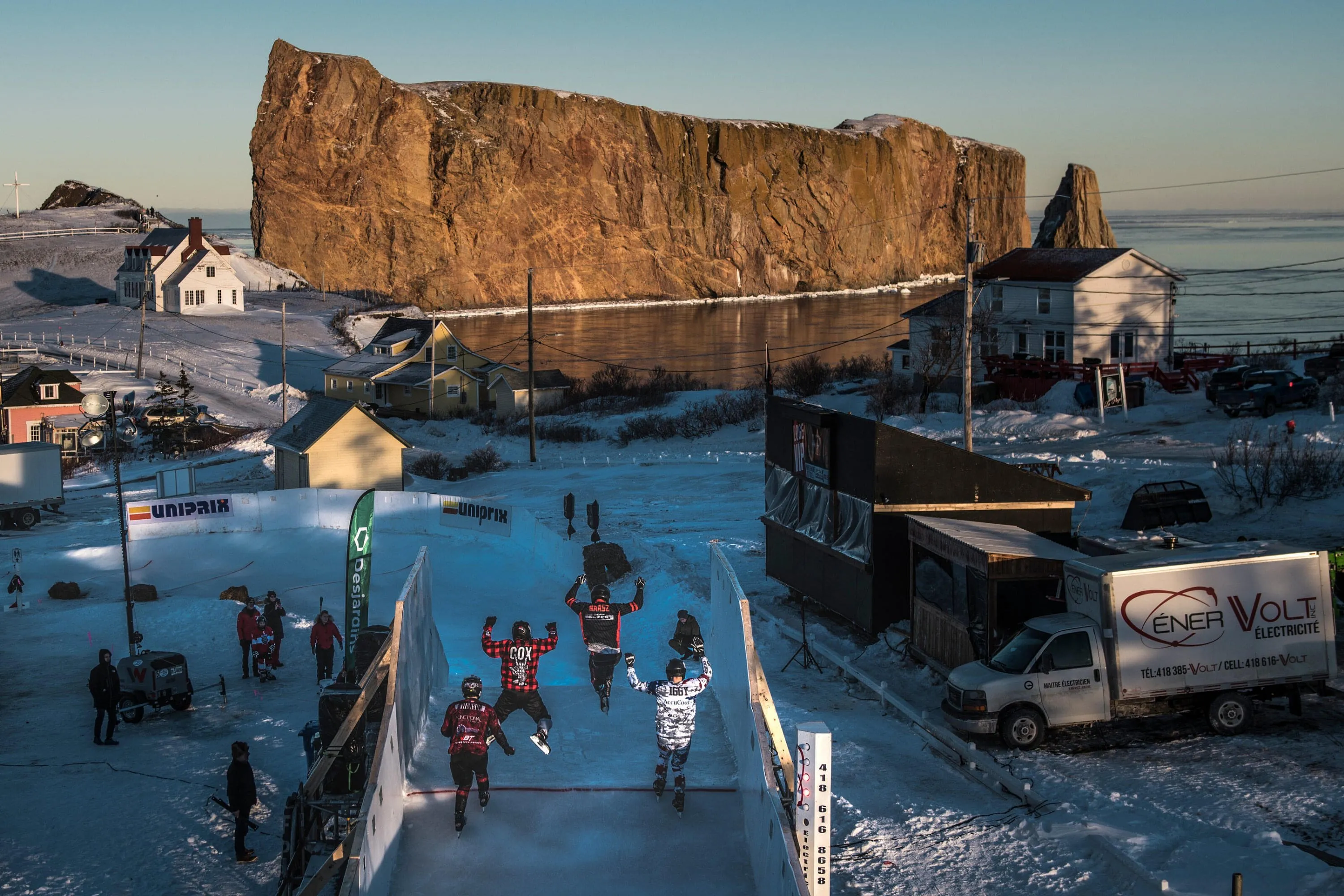 Stunning scenery surrounded the event in Canada. © Sebastian Marko / Red Bull Content Pool
Naasz, who had travelled all the way to the Southern Alps to win his first race of the winter, in Pra-Loup, left no chance to his rivals and took the 250 points available by beating Iulianello and Croxall in the final. Legere had done the same in January, so she also took her second win in three races, ahead of compatriots Myriam Trépanier and Maxie Planté, back to the top level of global Ice Cross. All three Canadians managed to beat, in a very exciting final, Amanda Trunzo, the reigning World Champion and Number 1 in the Red Bull Ice Cross World Championship.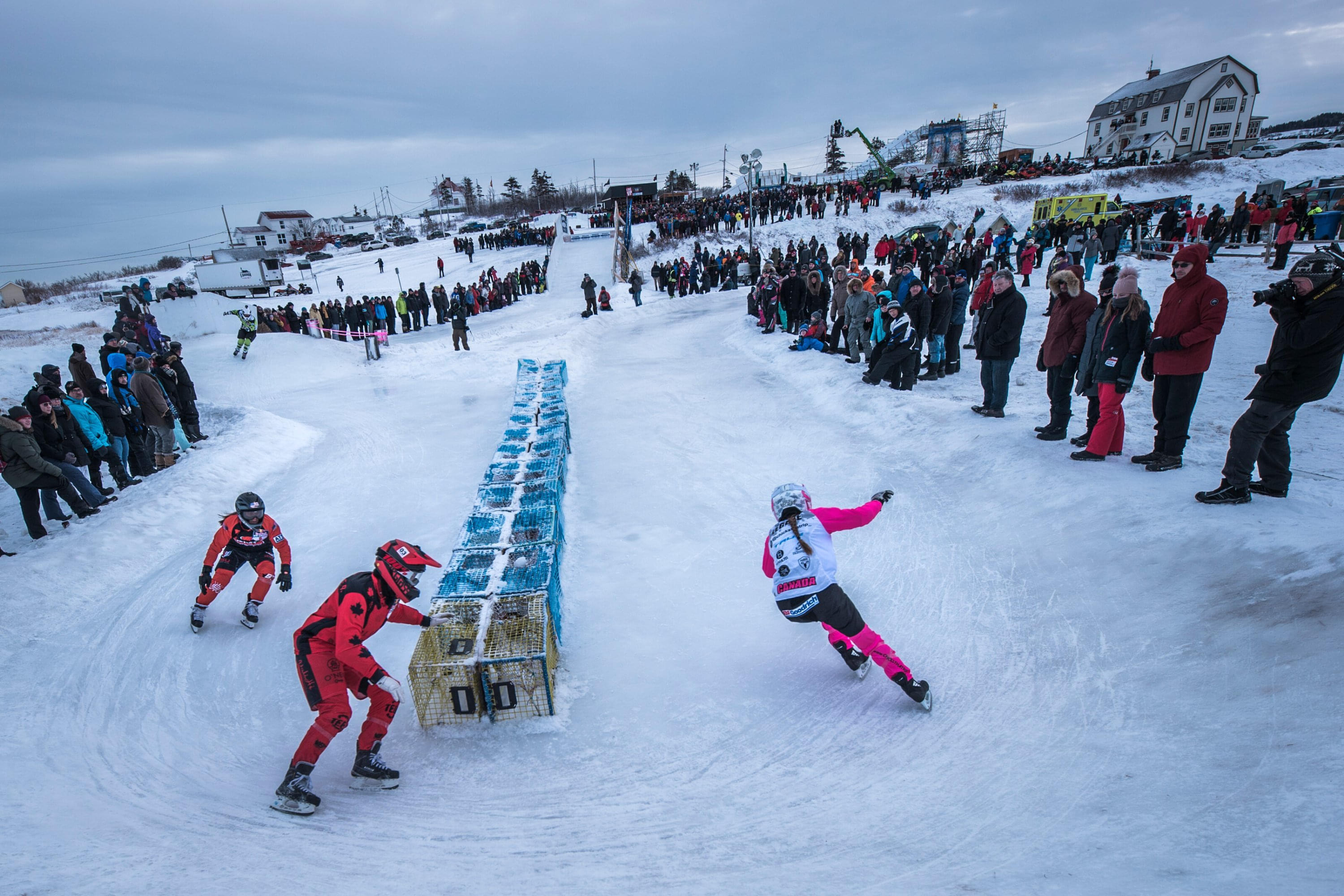 Jacqueline Legere (CAN) won her second race of the season. © Sebastian Marko / Red Bull Content Pool
In order for this Percé party to be a total success, Canadian junior riders also completed a memorable treble: Mike Tremblay won the final ahead of Andrew Worling, who holds a British passport but lives in Ottawa, and Damien Gouze. Last but not least, Jean-François Thériault, a 34-year-old rookie from Paspebiac, not far from Percé, took the 24th place in the Men category, ahead of many more experienced riders.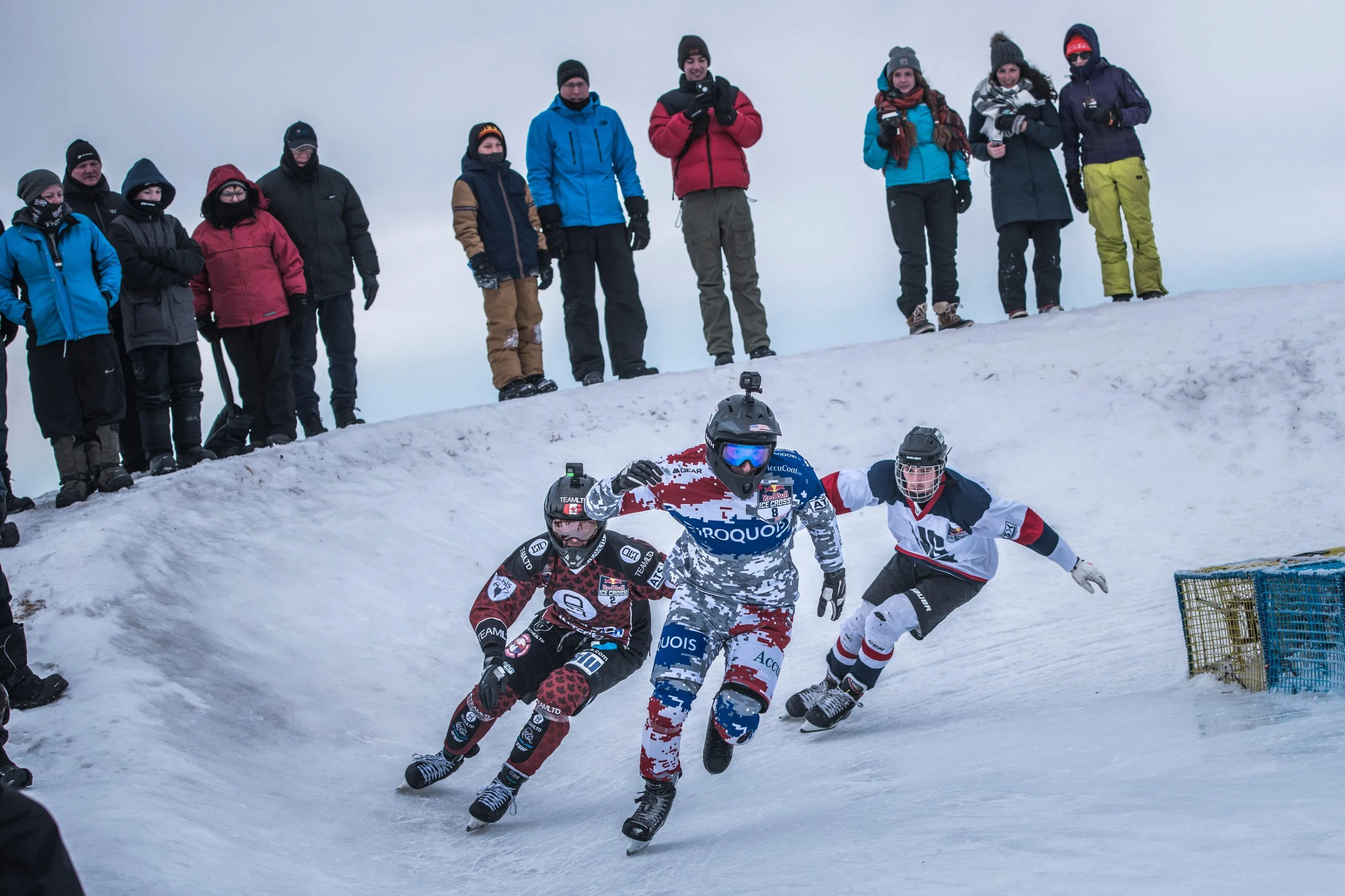 Michael Iulianello scored his best result of the season so far. © Sebastian Marko / Red Bull Content Pool
February will be very busy for Ice Cross athletes, since 4 other races are scheduled, after Percé: an ATSX 500 next week in Rautalampi (Finland), followed by the first of two ATSX 1000 races in Yokohama (Japan), on Feb 15. Then, in order to close this month in style, there will be two more ATSX 500 races on February 22: a brand new one at Le Massif de Charlevoix, a bit closer to Québec City, and a new edition of what is now a classic date on the Ice Cross calendar, in Igora (Russia), on a superb track close to Saint Petersburg.
ATSX 250 Percé, February 1, 2020:
Results Men: 1. Cameron Naasz (USA), 2. Michael Iulianello (USA), 3. Kyle Croxall (CAN)
Results Women: 1. Jacqueline Legere (CAN), 2. Myriam Trepanier (CAN), 3. Maxie Planté (CAN), 4. Amanda Trunzo (USA)
Results Juniors:  1. Mike Tremblay (CAN), 2. Andrew Worling (GBR), 3. Damien Gouze (CAN)
POV Track Preview