ATSX 250 in Percé (Québec) opens very busy February for top Ice Cross athletes
Reigning World Champions Cameron Naasz and Amanda Trunzo will be the riders to beat this weekend in Percé, for the first of two ATSX races scheduled in the next three weeks in Québec, east of Canada. The track in Percé will host an ATSX 250 race at the very end of the Gaspé Peninsula, a few hours north-east of Québec City.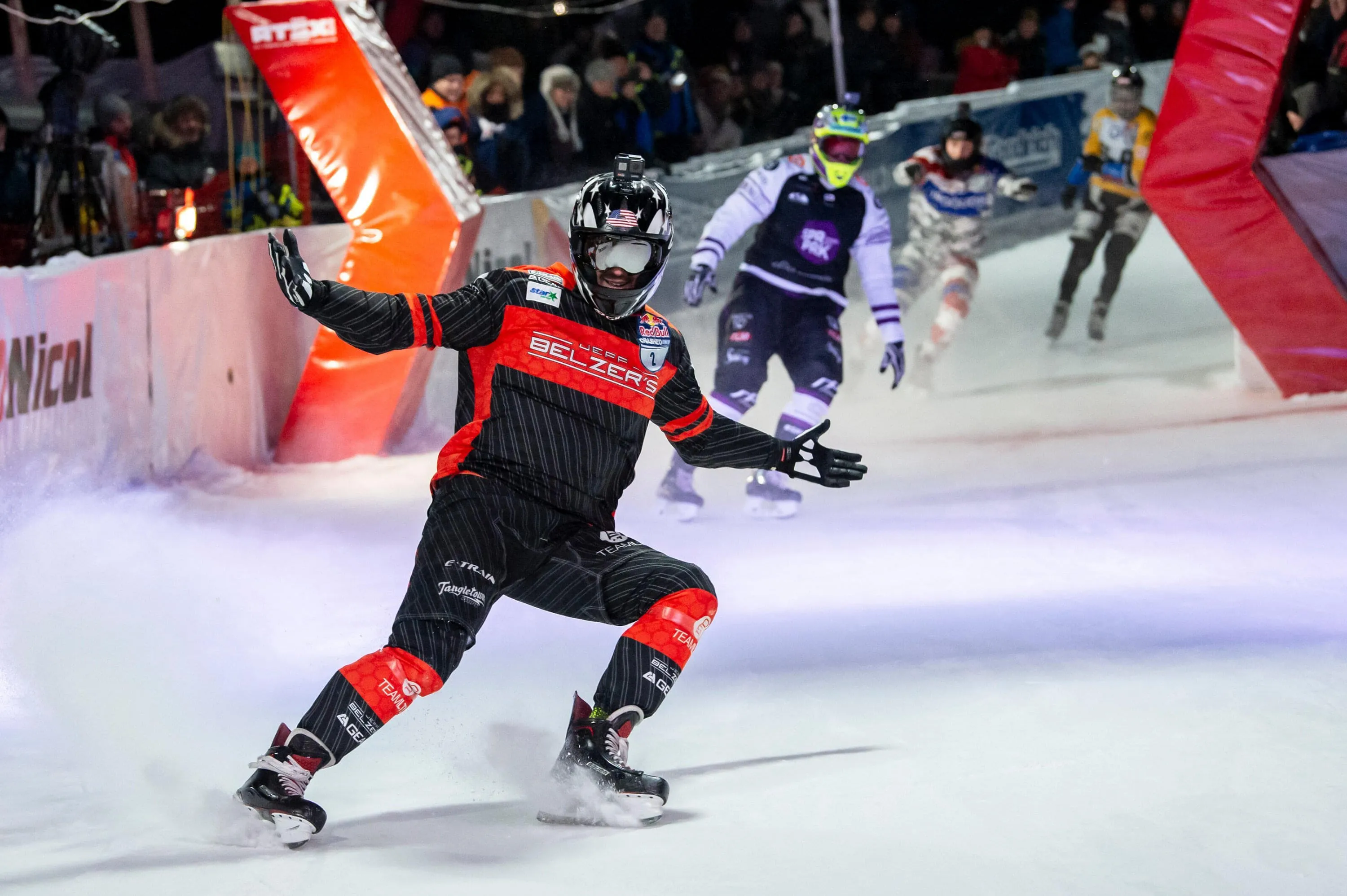 Cameron Naasz Became World Champion by winning in La Sarre, Canada in 2019 and will hope to repeat the win in Percé. Image: Mark Roe / Red Bull Content Pool
On a superb site where natural ice is guaranteed, due to the extreme location, the huge success of the 2019 edition, in ATSX 100 format, has led the global promoters of Ice Cross to raise the profile of the event to ATSX 250 status. With a direct consequence: in addition to dozens of Canadian riders lead by Kyle Croxall, several top guns have decided to travel from the US, starting with Naasz and Trunzo.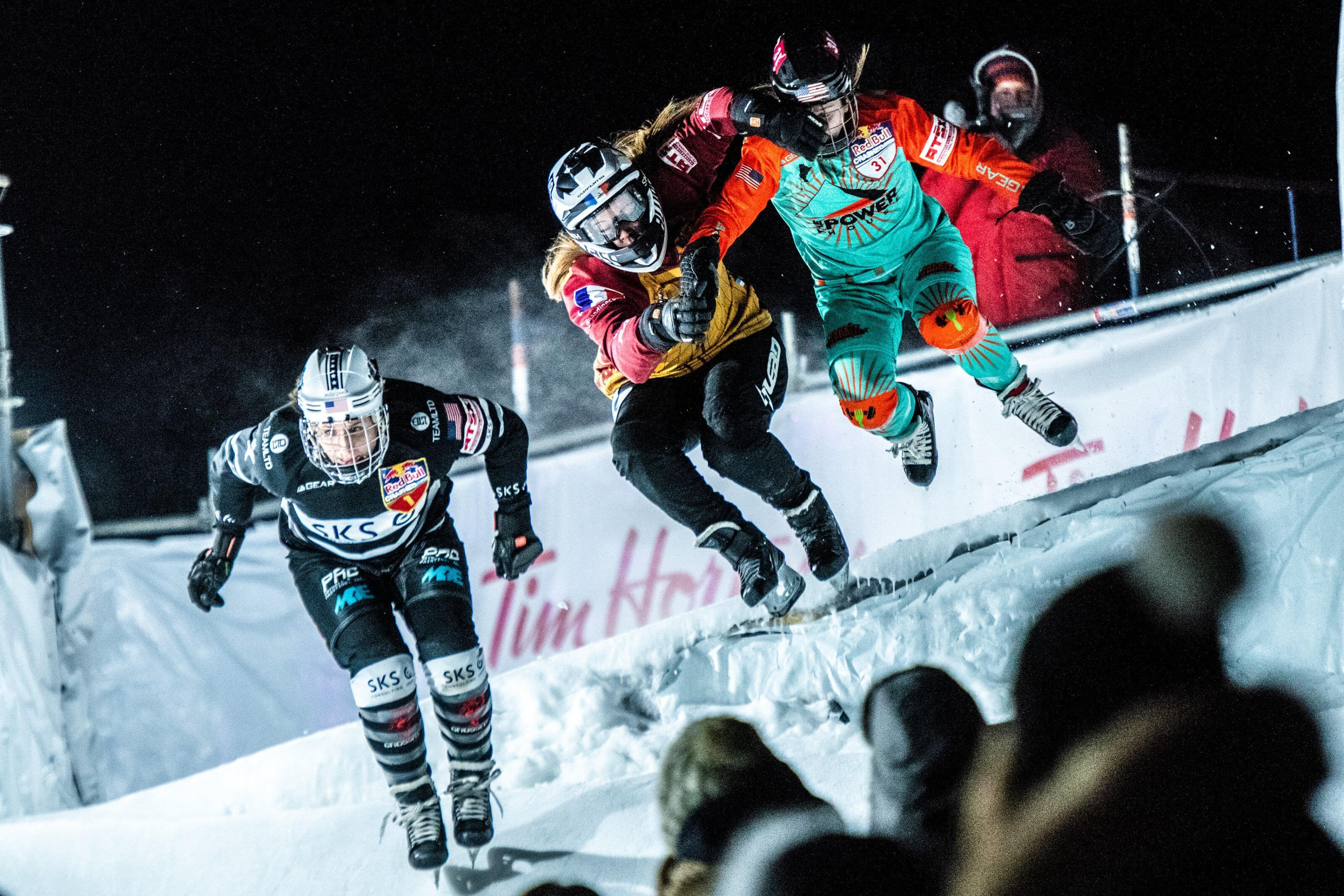 Amanda Trunzo is in hot form leading into the Percé ATSX 250 race. Image: Mihai Stetcu / Red Bull Content Pool
American riders will face a very strong field of Canadians led by Croxall, the former World Champion and winner in Mont-du-Lac (USA) last month, ahead of Naasz. On the Women's side, Trunzo will again be confronted to a strong duet of very quick rivals with a Maple Leaf on their helmet: Jacqueline Legere, the winner in Pra-Loup, but also Myriam Trépanier, placed second and fourth in the Red Bull Ice Cross World Championship after Mont-du-Lac last month, behind the unstoppable and very consistent Trunzo.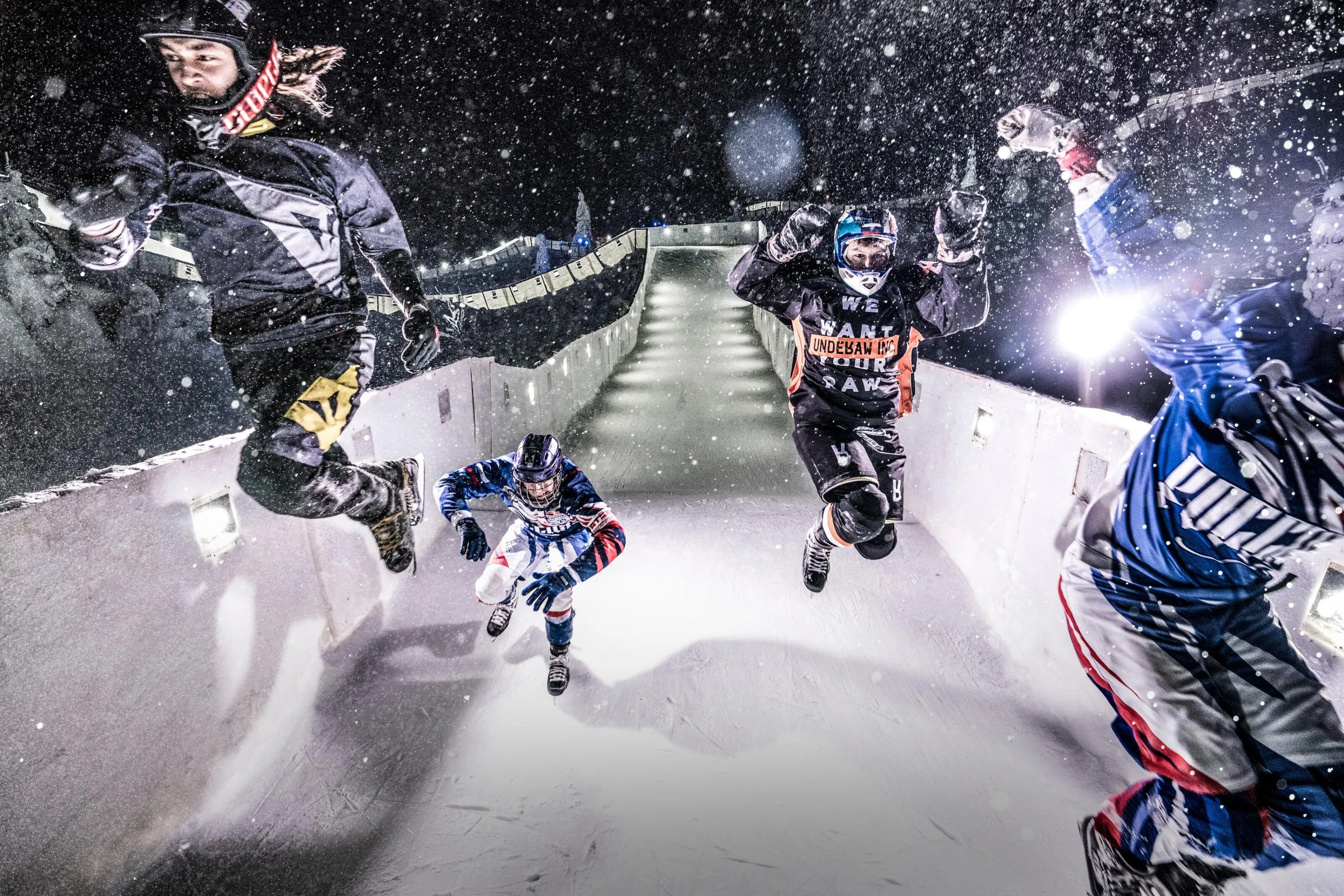 Russian Skaters have shown they are a force to be reckoned with so far this season, Dmitriy Murlychkin currently leads the the World Championship. Image: Denis Klero / Red Bull Content Pool
February will be very busy for Ice Cross athletes, since 4 other races are scheduled, after Percé: an ATSX 500 one week later in Rautalampi (Finland), followed by the first of two ATSX 1000 races in Yokohama (Japan), on Feb 15. Then, in order to close this month in style, there will be two more ATSX 500 races on February 22: a brand new one at Le Massif de Charlevoix, a bit closer (than Percé) to Québec City, and now a classic one in Igora (Russia), on a superb track close to Saint Petersburg.
About Ice Cross
In Ice Cross races, fearless skaters hurtle down courses of up to 700 meters in length, filled with obstacles such as bumps, turns, hairpins and waves. The ice can be natural, in ski resorts, or artificial, at city centre locations. Riders go 4-at-a-time, at speeds of up to 80 km/h. The fastest two advance to the next round until there is a 4-rider final, in each category (Men, Women, Junior). Depending on the difficulty of the track and the amount of World Championship/Ranking points available for the athletes, race weekends are labelled ATSX 250, 500 or 1000. Over the past two decades, 1,000 athletes from 51 countries and 5 continents have taken part in races that have become so popular that they draw enormous and enthusiastic crowds.
Calendar: Red Bull Ice Cross World Championship, Winter 2019/2020:
December 28: Judenburg, AUT – ATSX 500
January 11: Pra-Loup, FRA – ATSX 500
January 18: Mont du Lac (Wisconsin), USA – ATSX 500
February 1: Percé, CAN – ATSX 250
February 8: Rautalampi, FIN – ATSX 500
February 15: Yokohama, JAP – ATSX 1000
February 22: Le Massif de Charlevoix, Québec, CAN – ATSX 500
February 22: Igora, RUS – ATSX 500
The ATSX 1000 races are broadcasted live on Red Bull TV (outside of North America). Red Bull TV is available on connected TVs, gaming consoles, mobile devices and more. For a full list of supported devices, visit this page.