Are You A Future Red Bull Ice Cross World Champion?
So, you think you're a fast ice-skater and you rule at the local pump track. What's next? Ice Cross Downhill, of course! You might just have the speed and the skill to become the next Red Bull Ice Cross World Champion but may be wondering, "How do I get involved? And how do I enter a race?" Wonder no more because we have the answers you're looking for, in four easy steps.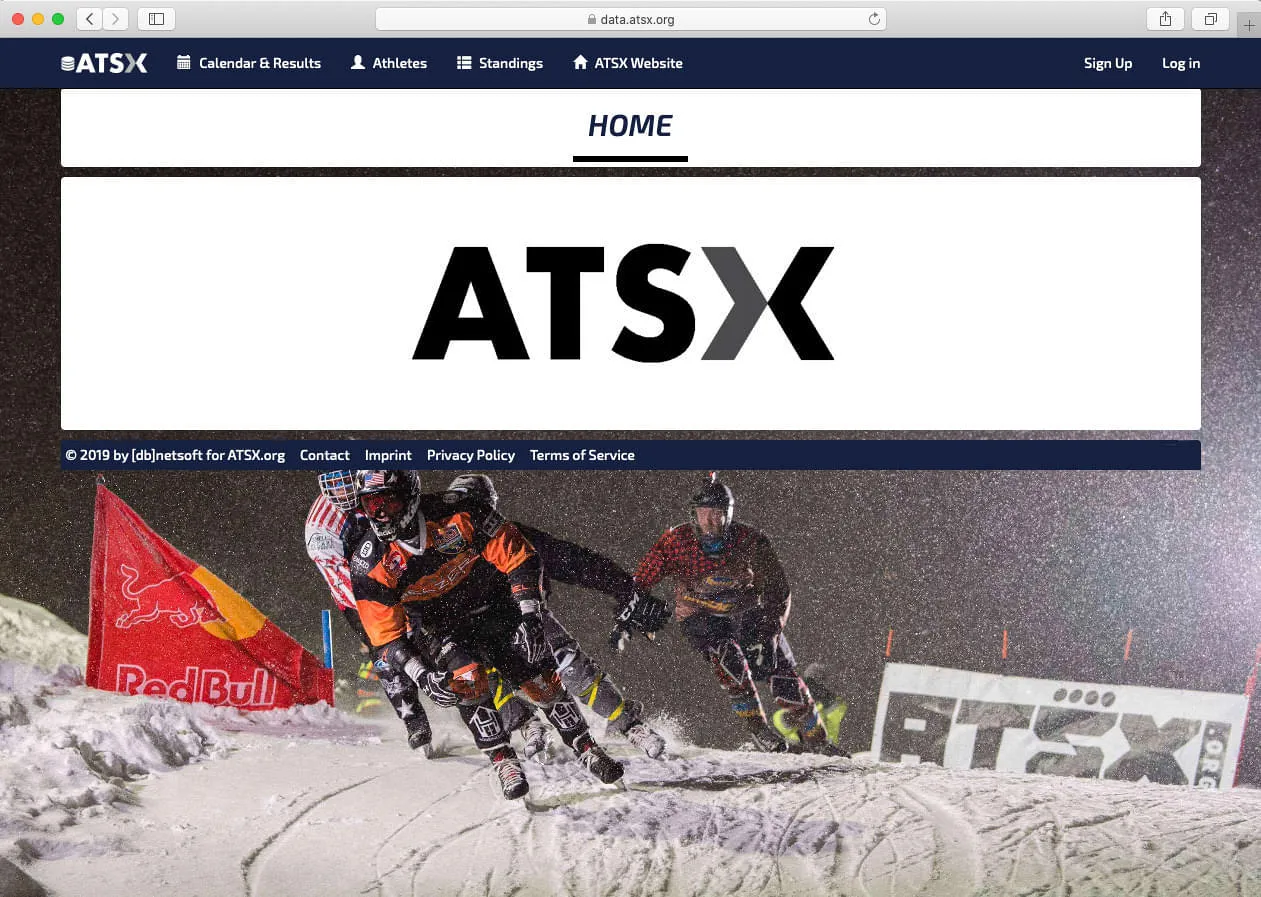 Familiarise yourself with the ATSX website. This is where you manage your athlete profile and register for races.
Step 1: Register as an Athlete with the ATSX.
The ATSX is the All Terrain Skate Cross Association, and they're the governing body for the sport of Ice Cross. Visit their website at data.atsx.org and register as an athlete, and create your athlete profile using the 'Sign Up' link. Once you're signed up you can enter all of your profile information. It is very important that you read and understand all of the rules of the sport. The best place to learn these rules is via the 2019-20 Athlete's Rulebook. There are also minimum requirements for protective equipment, we want to make sure you're safe and reduce the risk of injury so it is important that you wear the right gear. 
Step 2: Pay Your ATSX Licence
Here you have two options: Season Licence (40€) or a Single Event Licence (15€). If you only plan on doing one race then you only need a single event licence. If you want to compete in the whole season, then pay for a season licence.
Step 3: Register for the Race you wish to enter.
Once you have created your athlete profile (step 1) and paid for your ATSX Licence (Step 2) you can now log in to your account. Once logged in you will see your athlete dashboard which will display all of the forthcoming races. Some races will have already enabled registrations, so click on the registration button for the race you wish to enter and follow the instructions.
If it's your first race we recommend that you enter either an ATSX 100, 250 or 500 race. The ATSX 1000 races are restricted to those athletes who have qualified.
Step 4: Pay the Event Fee
Once you have entered the race you will receive an email which will contain a link to pay the registration fee. You will need a Paypal account to do this. 
Special Information for Juniors
The junior category is a mixed gender category where male and female juniors compete together for the same podium. To be eligible, a junior must be must be between 16 and 21 years old before 1st of July 2019. In other words, he/she cannot be born before 1st of July 1997; he/she must be at least 16 years old from the moment he/she steps on the ice at the first training session of a race.
Junior applicants must apply either through their local National Association/Federation or by contacting the international sport department directly. You can prepare a short video showcasing your best skating skills for the sport of Ice Cross (preferably on ice).
A junior, once confirmed by the organisation, has the right to compete in both Junior and Senior categories, provided he/she qualifies for the Senior category (for the ATSX 1000, see Rulebook). 
Juniors, no matter their age (even if over 18), will need their parents' consent on a disclaimer that must be signed by both the athlete and their parent or legal guardian. This document is provided by the organisation in advance of each race. The file is downloadable in the information section of each race in the "Calendar & Results" on data.atsx.org after you registered.