All-star entry list at Rautalampi for exciting ATSX 500 race in Finland
Former World Champions Kyle Croxall (Canada) and Marco Dallago (Austria), as well as his younger brother Luca who won in Judenburg in December, are on top of the list of favourites for the ATSX 500 race scheduled this Saturday in Rautalampi (Finland), 100 km north-east of Jyväskylä. With only one exception, World Championship leader Cameron Naasz (USA), all other major contenders of the global Ice Cross circuit are present, on their way to Yokohama for the first ATSX 1000 race of the year scheduled next week in Japan.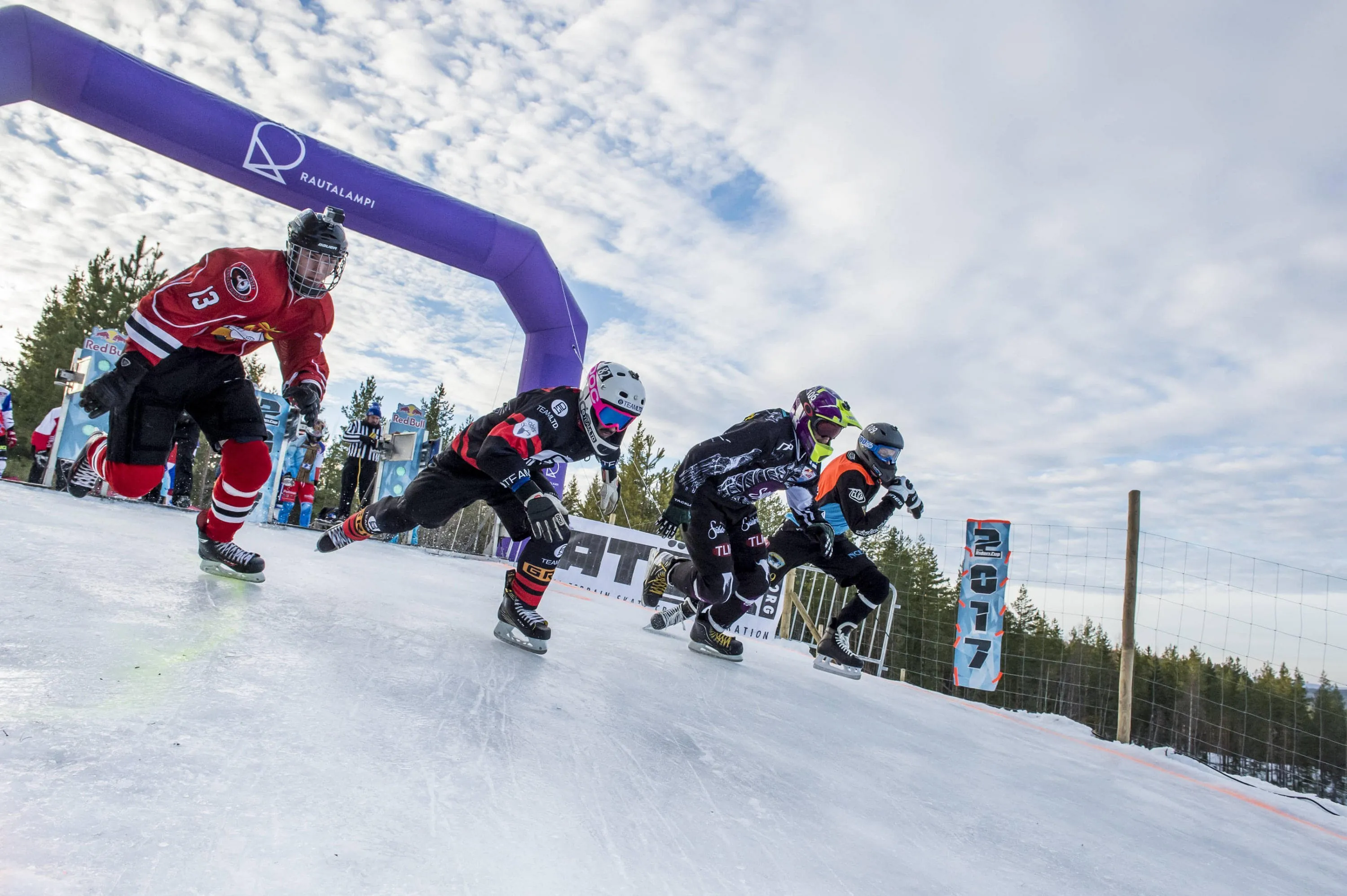 Competitors are looking forward to the Rautalampi event this weekend. © Mark Roe / Red Bull Content Pool
Playing at home, the Fast Finns will be back on the circuit after missing both North-American dates (Mont-du-Lac, USA, and Percé, Canade). Ready to jump on any opportunity to shine in the finals, Mirko Lahti, the former Junior World Champion, Leevi Nakari, Joni Saarinen and many other riders -almost 50 in the 3 categories- will be supported by hundreds of local… and very vocal fans, on a demanding track promoted to ATSX 500 status following the success of previous editions.
Crazy Canucks and Fast Finns will face a big contingent of Russians (20 altogether), the growing force in Red Bull Ice Cross World Championship, led by Top 10 riders Dmitriy Murlychkin, German Titov and Denis Novozhilov, as well as promising youngster Egor Tutarikov, who currently leads the Junior Championship.
This will be the first encounter of the year between reigning World Champion Jojo Velasquez (USA) and all the top young riders who want to become his successors in March. Tutarikov and Velasquez will also need to beat the Richalet-Chaudeur brothers, Arthur and Theo, from France, if they want to take home the 500 points available. Other contenders in Juniors will be Vladislav Ivanov and local star Nakari, also entered in the Men category.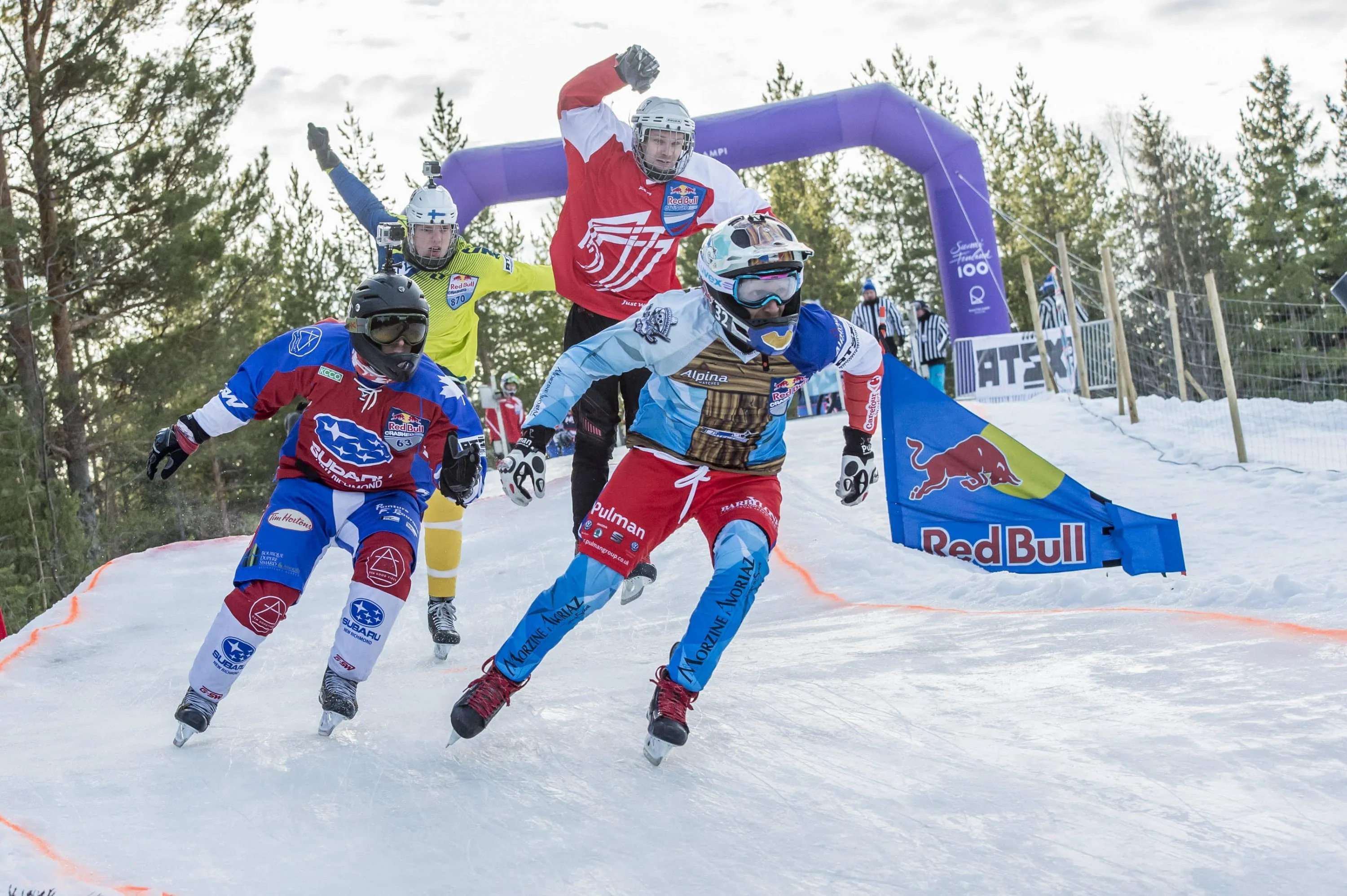 Tristan Dugerdil takes an early lead as riders fight for position in Rautalampi. © Mark Roe / Red Bull Content Pool
On the Ladies side, the world's fastest female downhill skater, Amanda Trunzo (USA), will again be the woman to beat, in what will look more like an All-Star game in basketball. All major contenders have made it to Finland this week, on their way to Yokohama. The insatiable Trunzo will compete in her 5th consecutive race, after one win (Mont-du-Lac), two second places and one 4th place, and she will face a stronger than ever Canadian team lead by Jacqueline Legere (2 wins in Pra-Loup and Percé), who won last year here in Rautalampi, Myriam Trépanier and Maxie Planté. Not to forget Swiss skater Anaïs Morand, who opened her season by winning in style in Judenburg (Austria), Austrian speed skater Veronika Windisch and Latvian sensation Justine Zonne.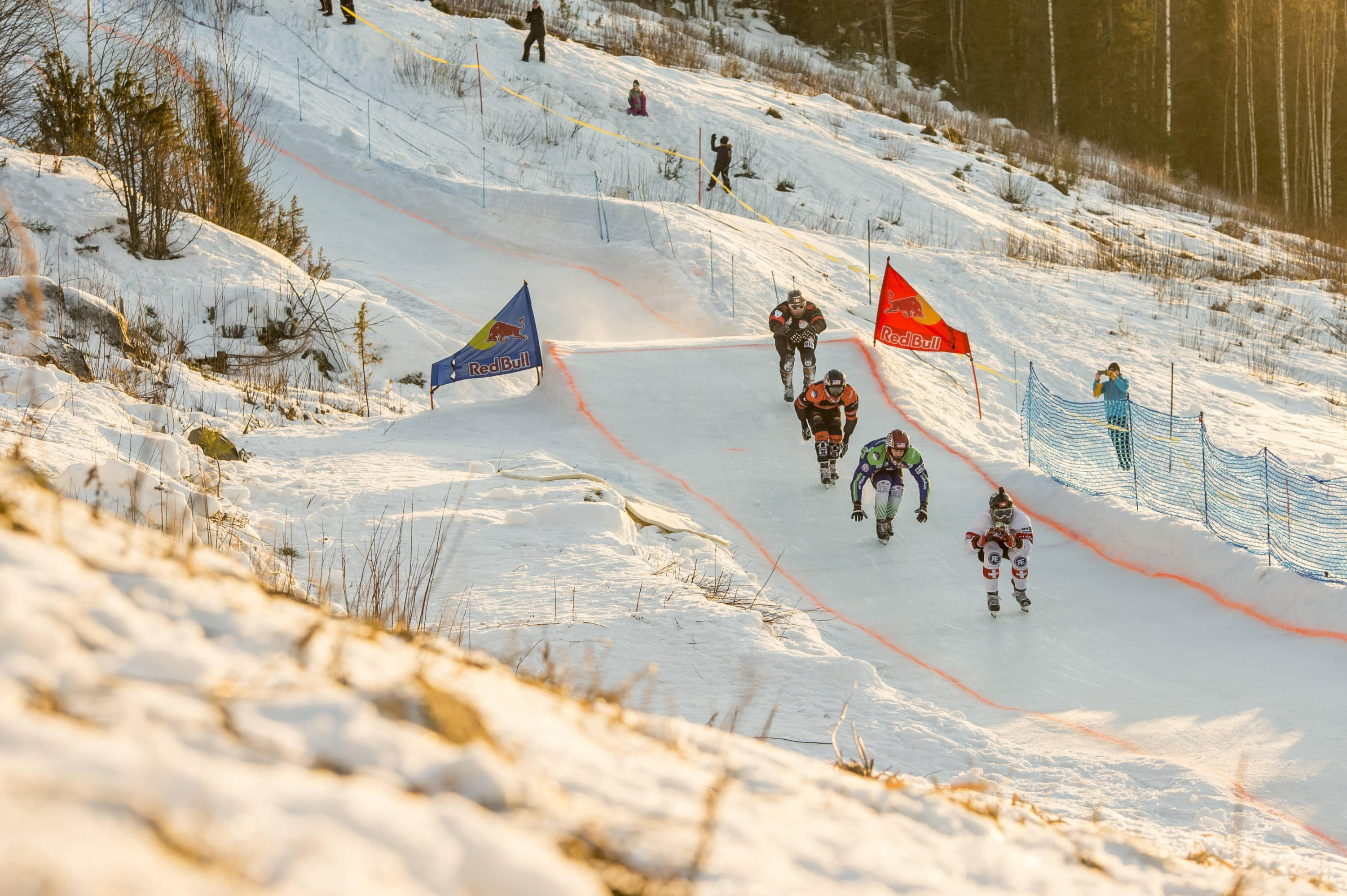 Jim De Paoli leads as he closes in on the Rautalampi finishing line. © Mark Roe / Red Bull Content Pool
One week after Rautalampi, the first ATSX 1000 event of the year will be staged in Yokohama (Japan), on Feb 15, followed by two more ATSX 500 races on February 22: a brand new one at Le Massif de Charlevoix (Canada), north of Québec City, and a classic one in Igora (Russia), close to Saint Petersbourg.